The Saracens Academy has a strong and proud tradition of producing homegrown players. Currently 51% of the Senior Squad fall in to this category, having progressed through the Academy to sign a senior contract.
The Saracens Academy exists to find, develop and retain players and staff that will contribute to a successful Saracens team (both domestically and in Europe) for the foreseeable future. These people will protect and grow the Saracens culture and values.
Saracens is one of 14 RFU licensed Academies and covers Hertfordshire and areas of Essex and Kent.
"To make the Saracens Academy a world class development programme for players and staff. Providing individuals, the opportunity to grow and flourish, both personally and professionally, in a supportive and caring environment."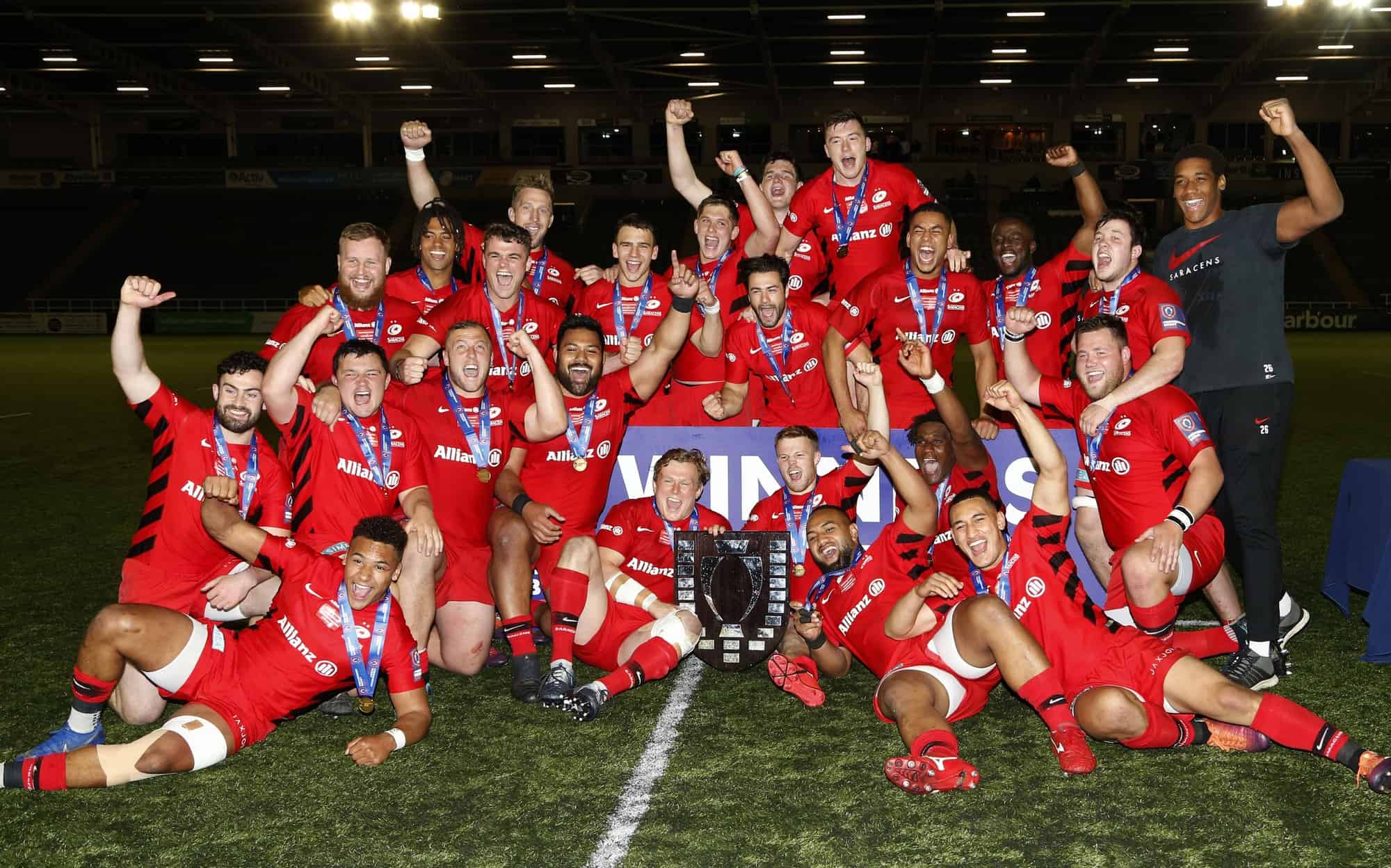 Developing Player Programme (DPP)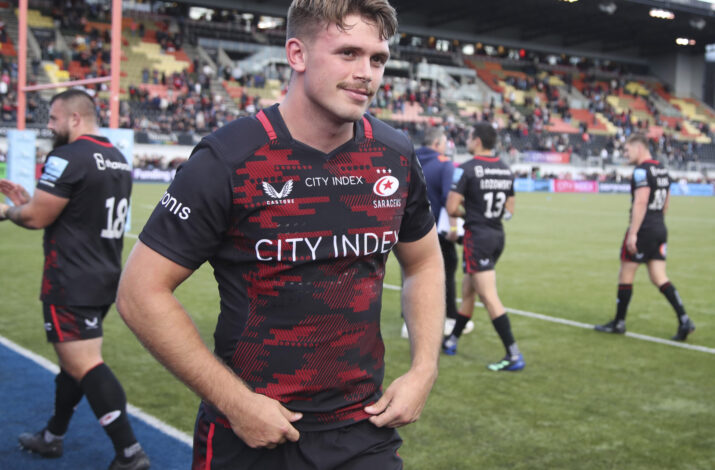 Each county has an enthusiastic set of coaches who are as focussed on making continual improvement. They will be supported by full time Saracens staff to make every session a great development opportunity for players and coaches alike.
Our player identification aims to look at each individual and assess them amongst peers, with an understanding that development rates differ. This means our assessment days, training and support will be shaped by the person. The Developing Player Programme is designed for the developing player. You will work on rugby, physical development and behaviours that we believe will help you grow as a player and person.
At Saracens, we believe talent is in behaviours. Players are not born great or talented. Attitude, understanding of your own needs and the ability to organise yourselves and others are core attributes. Those who work hard will grow. We will respect and value you for what you bring to every session.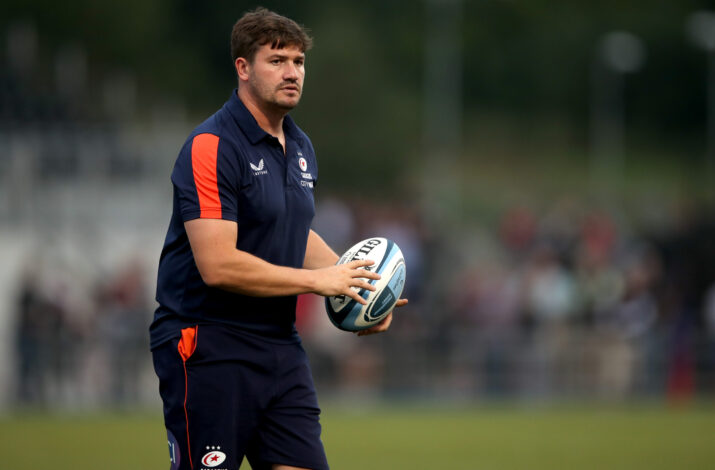 Each season a complimentary CPD programme will enable existing and potential coaches working in the Saracens pathway programmes, the chance to develop and continue to provide a high-quality environment for the players.
How to get involved?
Minimum requirements: for a coach on the DPP or County PDG:
RFU Level 2 coaching award
Valid RFU DBS certificate
RFU Play it Safe workshop
Headcase certificate
Coach Development Contacts
Andy Dawling (Saracens ACDO): Andydawling@saracens.net
Lewis Sones (Assistant ACDO): lewissones@saracens.net
Kent: kentDPP@Saracens.net
Essex: EssexDPP@Saracens.net
Herts: HertsDPP@Saracens.net
County Player Development Group (County PDG)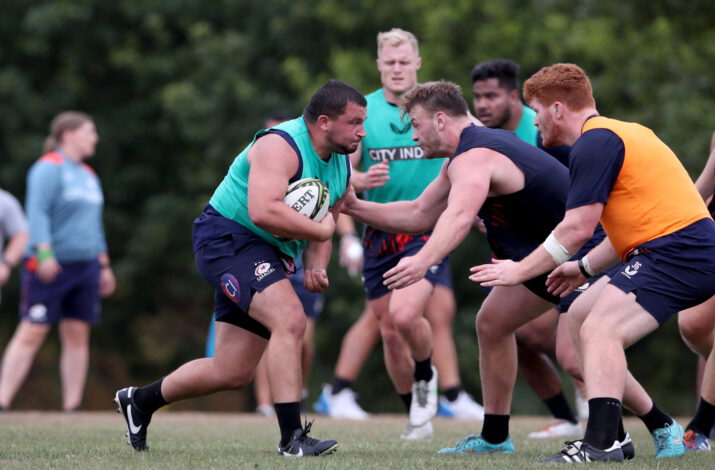 The County PDG aims to provide further development opportunities for players aged 14-16 that show more potential to progress through the Saracens Academy Pathway. Players are exposed to more contact time which provides a focus on physical development as well as technical and tactical skill development.
The Saracens Player Development Group (SPDG)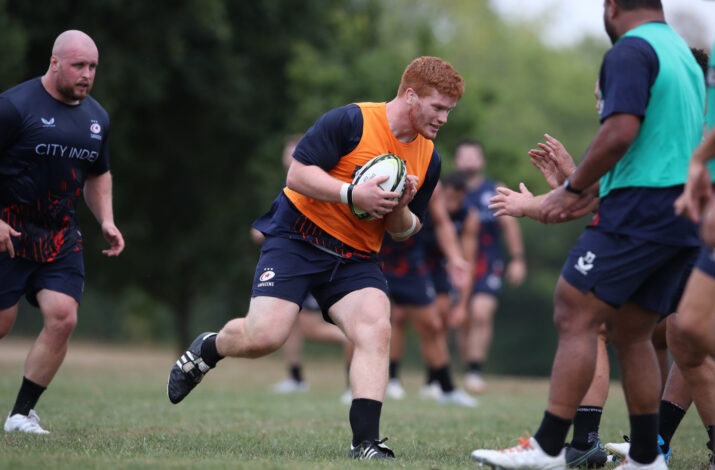 The SPDG players will receive:
Weekly coaching from full-time Saracens coaches
Opportunity to attend a Performance Centre (weekly)
Access to the Academy physiotherapist
Performance seminars / information
All senior academy players are expected to undertake some form of career development alongside their rugby in order to best prepare them for the transition into a second career and life after rugby. This can be anything from an undergraduate degree, a trade course or a formal work placement.
Saracens have excellent relationships with a number of universities that are able to provide a wide range of courses and the flexibility required to study alongside being a professional rugby player. Additionally, the club uses its extensive network of business contacts to provide a wide choice of work placement options to suit most players.
Senior academy players can be dual registered with a Championship and national league club. This provides players with the opportunity to get the game time they need to maximise their development. This supplements the opportunities these players get to play for the Saracens Storm (2nd XV) in the Premiership Shield competition.
Frequently Asked Questions
How do I get a trial for the Academy?
We have excellent relationships with the counties in our region. We have teachers and coaches around the region and in various sectors of the game keeping a look out for potential talent for us. Outside of this, anyone can nominate a player to us if they feel they have real potential and meet the criteria found in the "what we look for" section by emailing academyadmin@saracens.net.
All nominated players will be added to a regional database and once they achieve a certain number of independent nominations, they will be viewed for a potential invite into the Academy pathway at the most appropriate level. Our message to all aspiring players is to concentrate on playing well for your team and enjoying your rugby because if you are doing this you give yourself the best chance of being identified by the Academy.
What do you look for in a young player?
There are no set criteria to define what a player must be capable of to be selected by the Academy because everyone is different. We look at character, athletic potential, a point of difference and skillset. Players with potential will be coachable, competitive and demonstrate some of the Saracens core values. Players with the most potential need to have the "something" that makes them stand out from their peers. That can be anything, but examples would be: work rate, communication, leadership, skills, competitiveness, speed, agility etc. We also believe that players need to have good skills – core skills, contact skills and positional skills that will enable them to perform well when put under pressure.
All nominated players will be added to a regional database and once they achieve a certain number of independent nominations, they will be viewed for a potential invite into the Academy pathway at the most appropriate level. Our message to all aspiring players is to concentrate on playing well for your team and enjoying your rugby because if you are doing this you give yourself the best chance of being identified by the Academy.
How many games of rugby should I play each week?
Over the course of a season we would expect players to be playing between 25 and 35 games per year to maximize development and avoid burnout. In essence we work on the basis that one game of rugby per week is ideal for player development. This is to allow adequate recovery, training and preparation ahead of your next game. There are times when fixtures will be slightly congested for some teams and our advice here is to choose the highest standard game to play in. The Saracens academy staff will assist with the competition plans of players in the SPDG and get agreement from schools and clubs involved to ensure a player centred approach is adopted at all times.
Are all Academy players contracted?
No. All players working within the Academy are registered with us but only a handful of players will ever gain a professional contract once they reach 18 years of age. Each player is viewed in isolation and their potential to play at the highest levels will dictate whether or not a player is offered a part-time or full-time contract with the club.
If I'm in the Academy do I need to continue with my education?
We insist that all senior academy players undertake some form of career development alongside their rugby. This can be to continue with their education or develop vocational interests alongside their rugby because for those fortunate enough to make a career out of playing rugby, it is not a life-long job.  We also have strong links with a number of universities and have an extensive network of business contacts to assist with work placements.
If I'm in the Academy which team will I play for?
We have the Saracens Storm team that competes against other Premiership clubs in the Premiership Shield Competition. This team consists of predominantly 1st XV and Senior Academy players. We also have an U18 Team that plays in an U18 Academy League against other Premiership clubs. We also run U16 and U15 Teams that participates in various Academy festivals against other premiership clubs. None of these teams have a full fixture list so all Academy players will have an external playing programme for other teams, whether it be their club, school, college, university or county. All Academy players have a bespoke playing programme tailored to their individual development needs.
Does everyone in the Academy become a professional player?
No. It is important for players and parents to understand that there are a very small number of career opportunities within professional rugby. Only a few contracts will ever be offered each year to Academy graduates, so the vast majority of players will exit the Academy programme at some stage, hopefully having enjoyed and learned from their experiences. Because of this, we place a big emphasis on players enjoying their time with the Academy and help them develop socially and educationally alongside their rugby development.
What happens if I'm released from the Academy?
If a player is released from the Academy, they will undertake a release process. This will help direct them towards an appropriate playing or education programme for them. Not everyone will become a professional player so the exit routes we have are vital in strengthening relationships with the community game. Some players may even be nominated for talent transfer programmes.