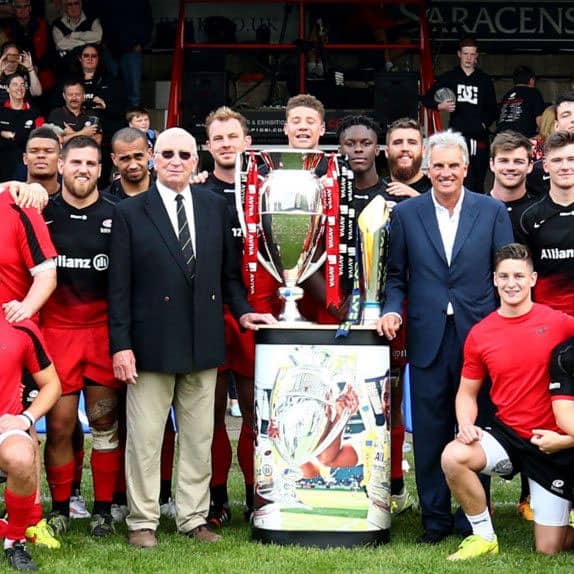 TOGETHER SINCE Sep '76
In 1876 the Saracens Football Club was founded by the Old Boys of the Philological School in Marylebone (later to become Marylebone Grammar School) and its first fixture was at...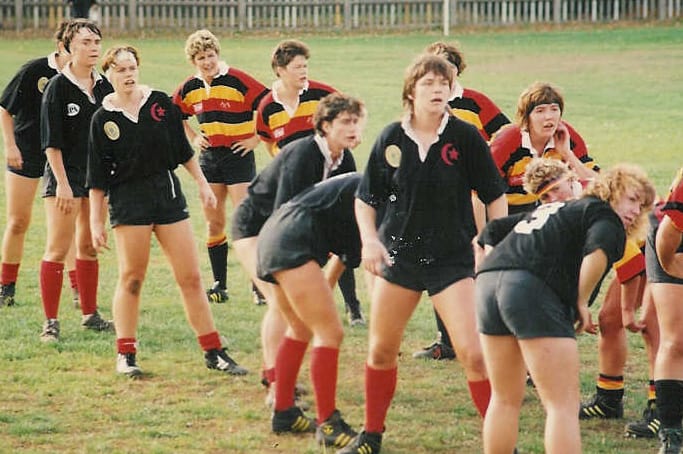 TOGETHER SINCE Sep '89
Saracens Women was founded in 1989 by a group of players, five of whom were senior internationals. They were Amanda Bennett (Wales), Liza Burgess (Wales), Emma Mitchell (England), Janis Ross...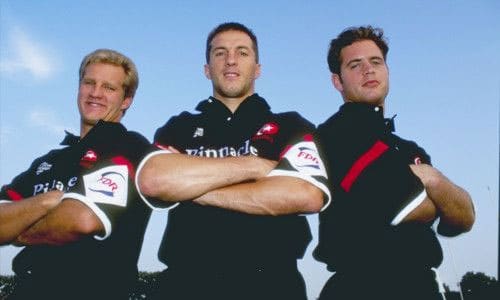 TOGETHER SINCE Nov '95
The advent of professionalism In November of 1995 Saracens gained the financial backing of Nigel Wray and this enabled the club to recruit the likes of Michael Lynagh (World Record...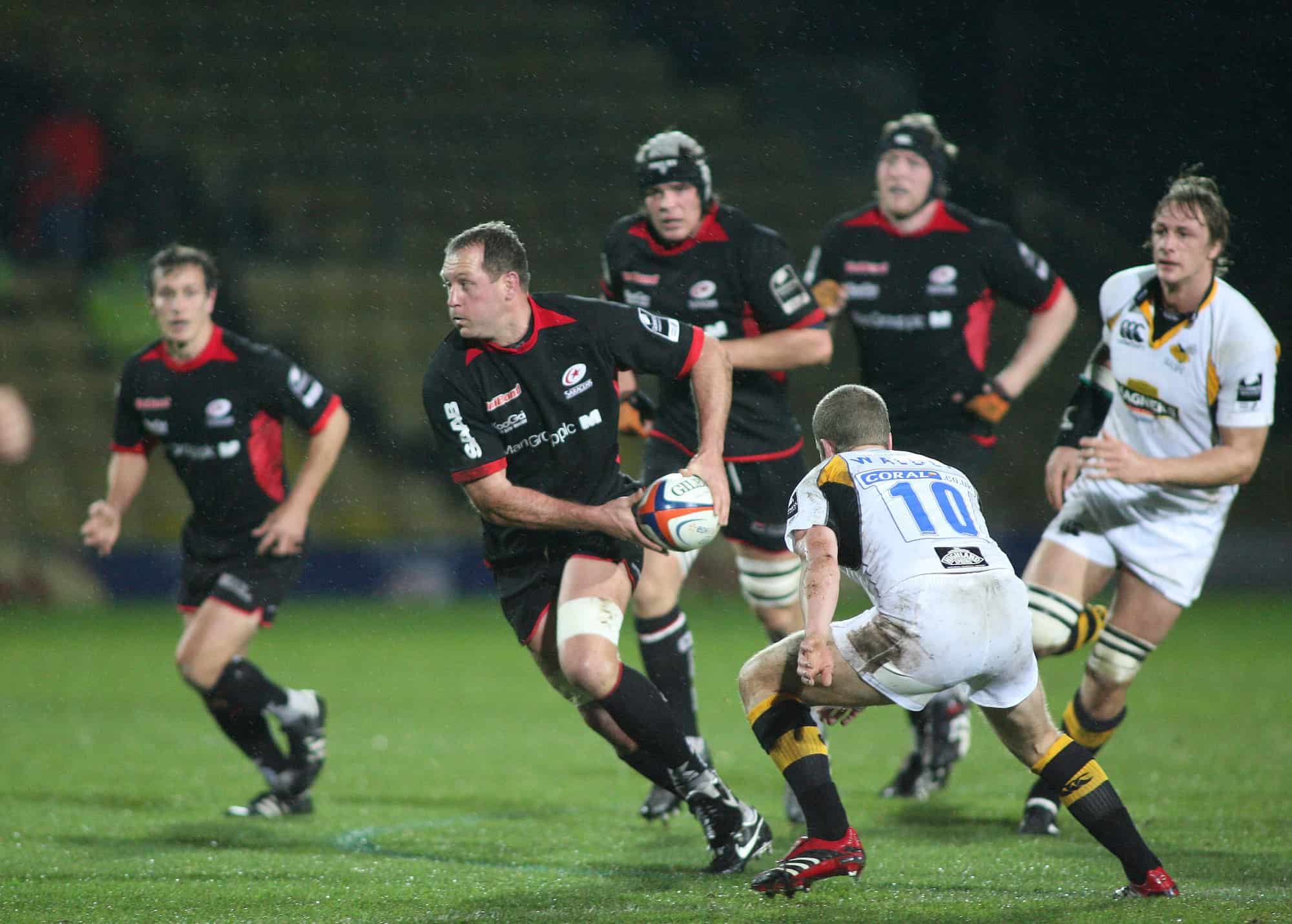 TOGETHER SINCE Aug '97
The 1997/98 season, was to prove to be one of the landmark years of the club. A move to Watford now took place over the close season and a ground...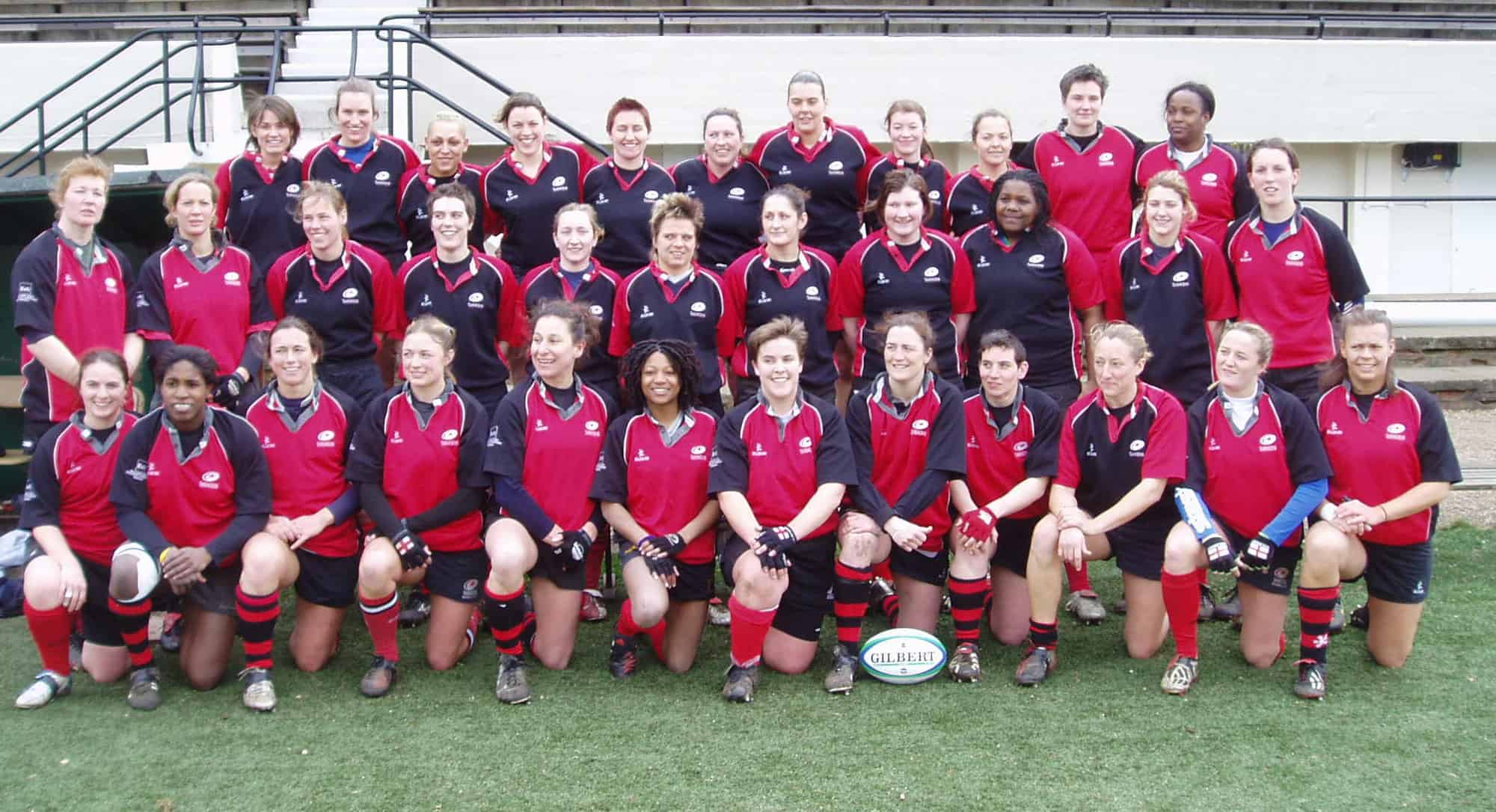 TOGETHER SINCE Jan '00
Riding high off the back of the 1999 treble, Saracens Women continued their form to take the Premiership title in 2000 and again in 2002 led by captain and England...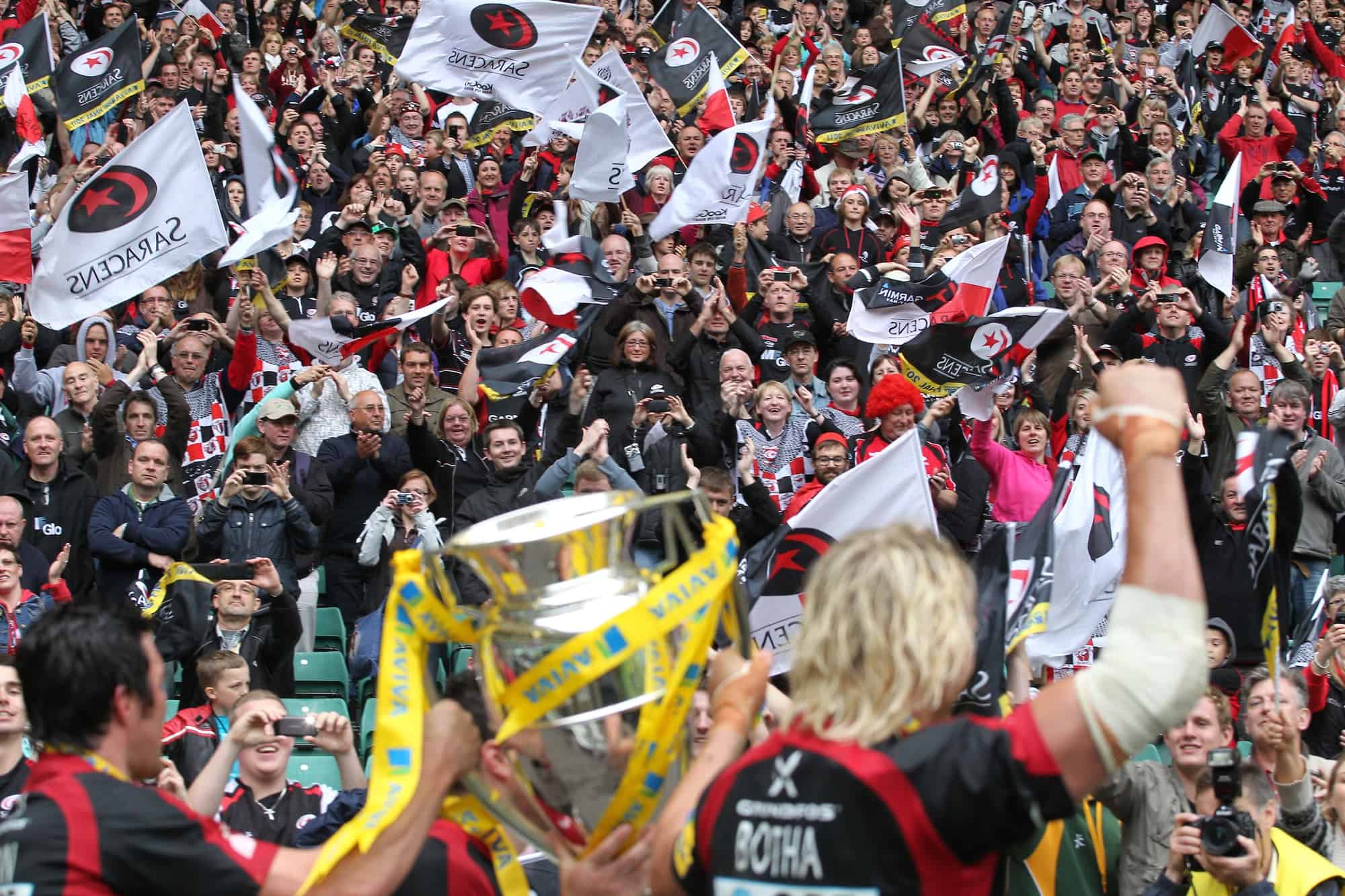 TOGETHER SINCE Feb '09
In February 2009 a South African consortium led by businessman Johann Rupert including ex-Springboks Francois Pienaar and Morne du Plessis took up part ownership of Saracens. Former Springbok, Brendan Venter,...
TOGETHER SINCE Jan '13
In January 2013, Saracens opened Allianz Park - the long awaited new home of the Men in Black positioned in beautiful green surroundings in NW4, North London. The state of...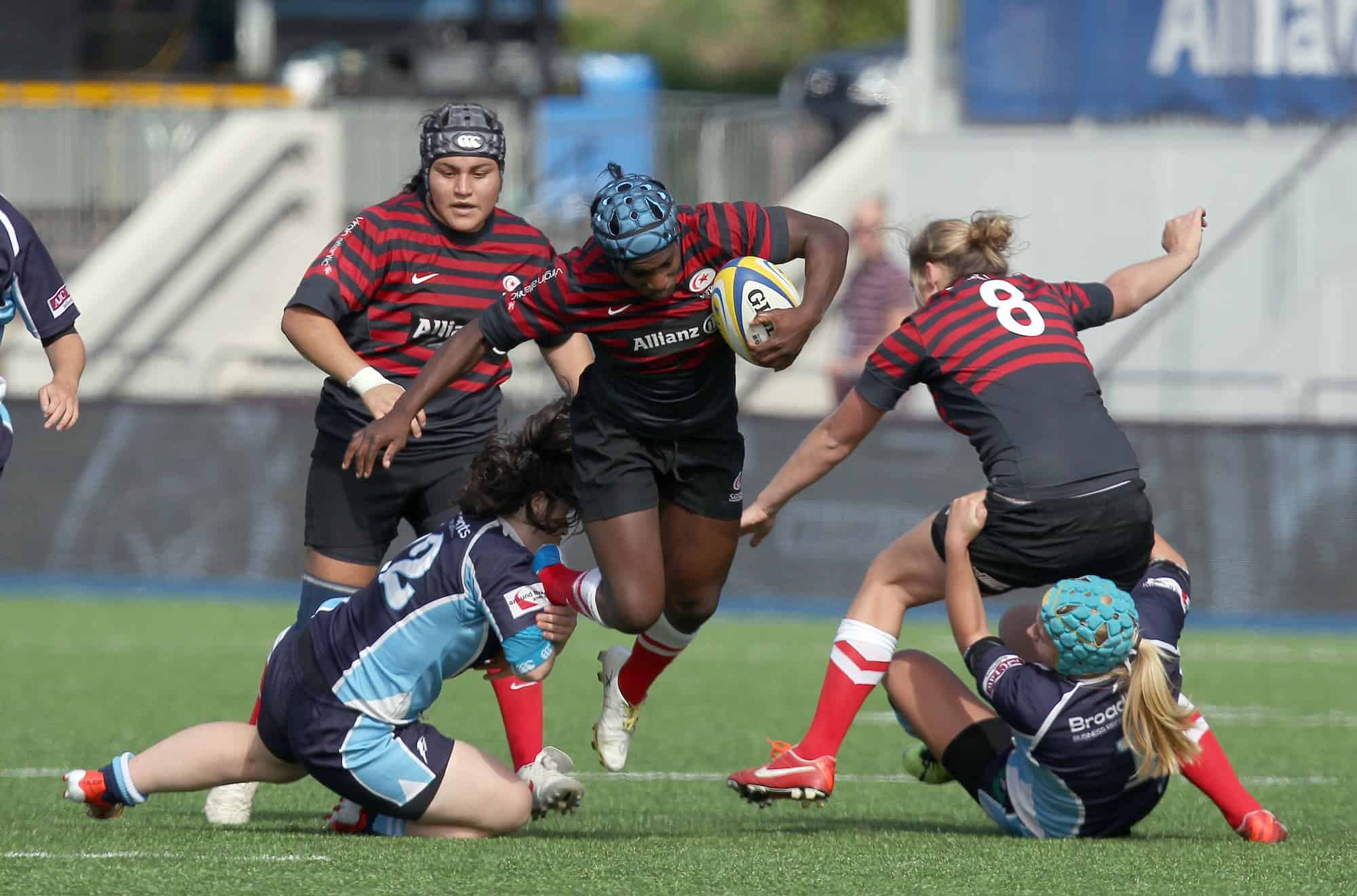 TOGETHER SINCE Sep '14
In 2014 Saracens Women said goodbye to the grounds of Bramley Road and moved to their new home of Allianz Park. They were the first women's side to play alongside...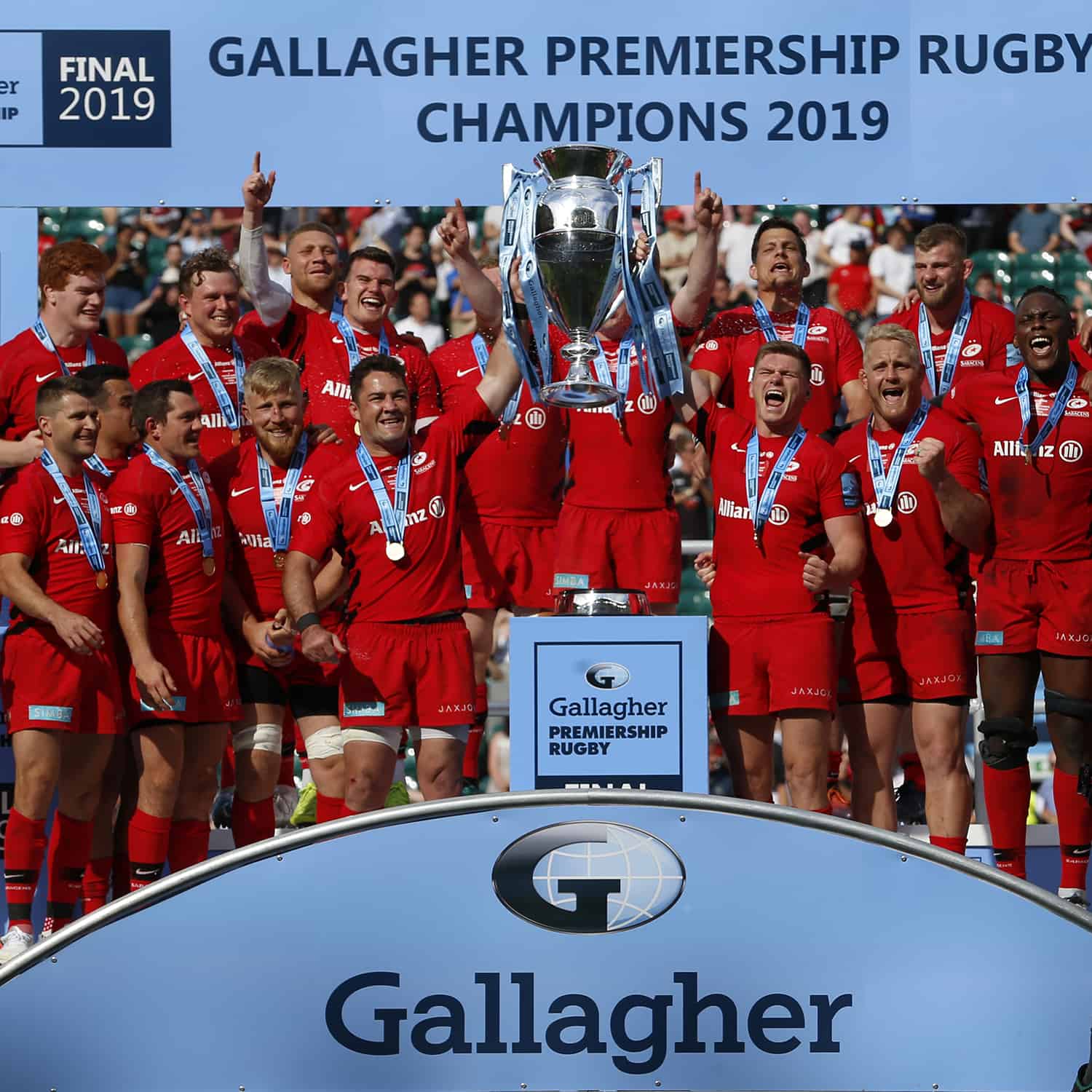 TOGETHER SINCE Sep '15
Following the successes of the 2014/15 season, Saracens Men went on to do one better in 2015/16 by securing their first ever European Cup, beating Racing 92 in Lyon. It...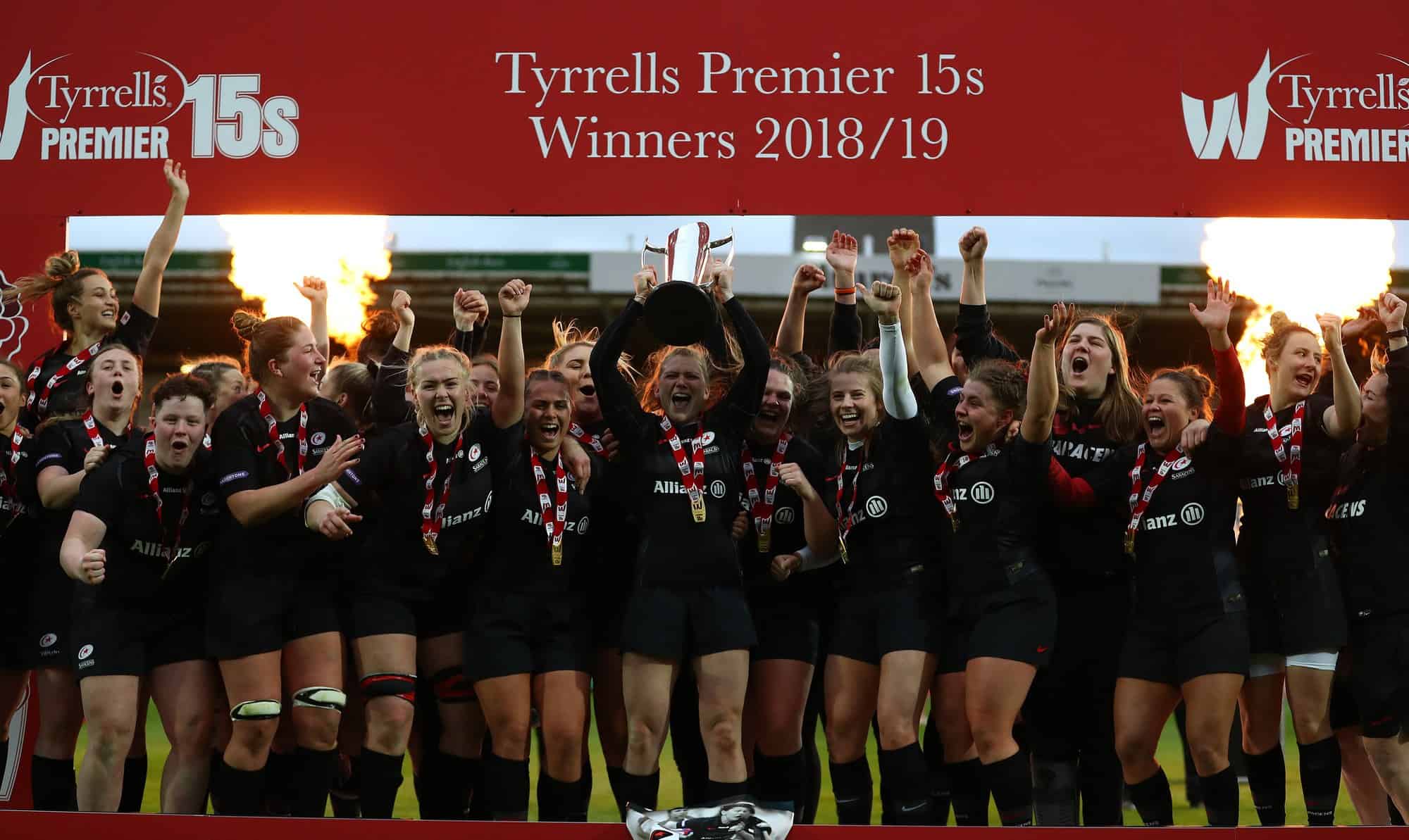 TOGETHER SINCE Sep '17
In February 2017 Saracens Women were named as one of ten teams offered a place in the new women's domestic competition, the Tyrells Premier 15s, which launched in September that...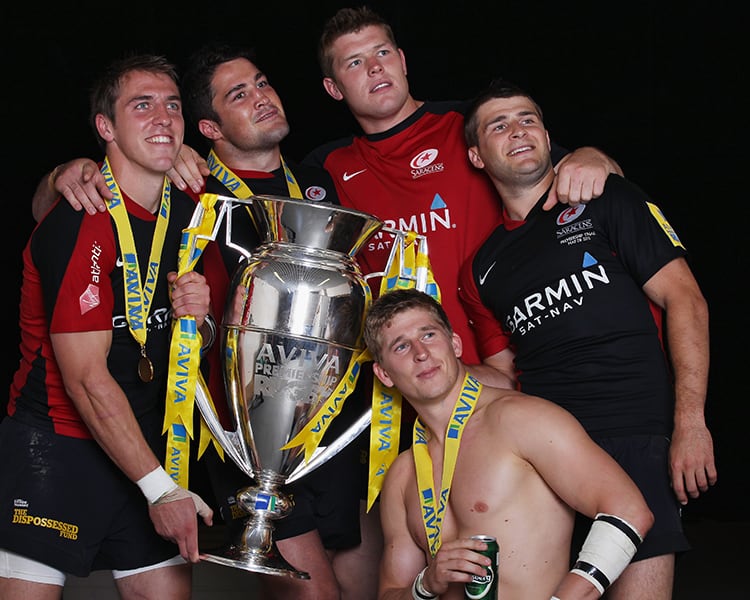 TOGETHER SINCE Dec '19
As the decade draws to a close, we take a look at all 136 of the Saracens who have represented the club in the Premiership from the start of 2010...