SARACENS SUMMER RUGBY CAMPS
We are now taking bookings for our Saracens Summer Camps between 26th July and 3rd September 2021
SARACENS HAVE BECOME TRIPLE EUROPEAN AND FIVE-TIME PREMIERSHIP CHAMPIONS BY FOCUSING ON THE CLUB'S CORE VALUES – HONESTY, DISCIPLINE, HARD WORK AND HUMILITY – AND AN EMPHASIS ON FUN, HAPPINESS AND MAKING MEMORIES.
Saracens Rugby Camps provide a unique experience for young people that they will never forget, an opportunity to learn new skills that not only benefit them on a rugby field but also develop them as a person. Challenging them to set goals and giving them the ability to achieve them, improving their leadership and problem-solving, critical skills that will help them throughout their rugby careers and beyond.
All this achieved in a safe and enjoyable environment with a qualified, skilled, and motivated team of Saracens Community Coaches offering high-level coaching and training plans that focus on player development and fun. Children from ages 6 to 15 years can enjoy the opportunity to train and play like a Saracen, getting an insight into what it's like to be part of one Europe's biggest rugby clubs.
We will operate within RFU guidelines to ensure that the Saracens Rugby Camps this summer align with the RFU 'Return to Play' roadmap, as well as any national government social distancing and prevention policies as required at the time.
We are now taking bookings for our Saracens Summer Camps between 26th July and 3rd September 2021.
Saracens Camps – COVID-19 Practices  
DROP OFF / PICK UP– Drop off and pick up will be managed to ensure no mixing between parents and players of other groups
SOCIAL DISTANCING– Adapted camp procedures to ensure social distancing throughout the day.
HYGIENE– Regular hand washing and sanitisation of equipment.
RFU REGULATIONS– All delivery adheres to RFU regulation 15 and the COVID-19 Return to Rugby Roadmap.
STAFF– Fully trained and qualified staff.
RUGBY– Safe and appropriate content designed in line with government and RFU guidelines to challenge and develop individuals.
FIRST AID– Treatment and PPE procedures in place for any first aid incidents.
Discover Saracens Rugby Camps
Saracens place great emphasis on developing people both on and off the pitch at every level; and our camps aim to do the same.
Coaches will pass on expert advice and tips, creating a fun and enjoyable environment in which participants will work closely in groups of the same/similar age covering a host of skills. Individuals can expect to cover content specific to their age group as well as developing core fundamentals. Our adaptable coaching staff allow access for all abilities from novice to expert. Our grouping structure welcomes young tag players and also offers older players a tailored, age-specific experience.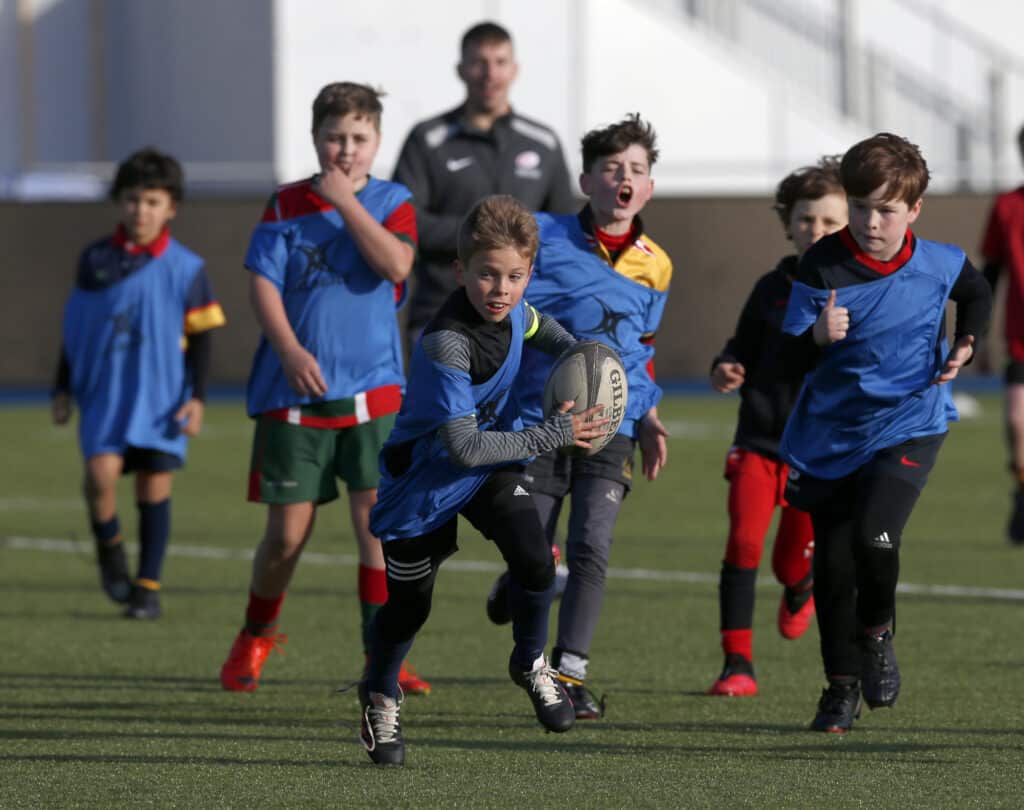 Saracens Skills Camps are run over two full and exciting days for rugby players within U7 – U15 age groups. With the aim of improving the rugby specific skills as well as goal setting, decision making and leadership skills, coaches will tailor activities to the needs of individual players. Each day will follow a structured schedule of rugby activities with players enjoying access to several different coaches, but with plenty of time and focus on having fun and developing friendships. All provided in a safe and secure environment.
The flagship of Saracens Rugby Camp calendar, our Saracens Residential Rugby Camp at Harrow school, which this year includes a Saracens Men squad Training day.
Set in 300 acres of north London countryside, Harrow School has been selected as the location for Saracens Residential Rugby Camp, providing aspiring young rugby players with the ultimate Saracens rugby experience.
Delivered within an inspiring setting with outstanding facilities, this camp will provide a challenging and fun programme on and off the pitch which will provide an insight into what it takes to be a professional rugby player.
Camp residents will be given the opportunity to develop their understanding of the game on and off the pitch through a variety of activities and game situations. Training is structured throughout the day with coaches setting goals and outcomes and providing individual performance feedback.
This residential rugby camp also provides:
Accommodation for the camp's duration at Harrow School
Attendance by Saracens players (subject to availability)
Fun evening activities
Strength & Conditioning and nutrition workshops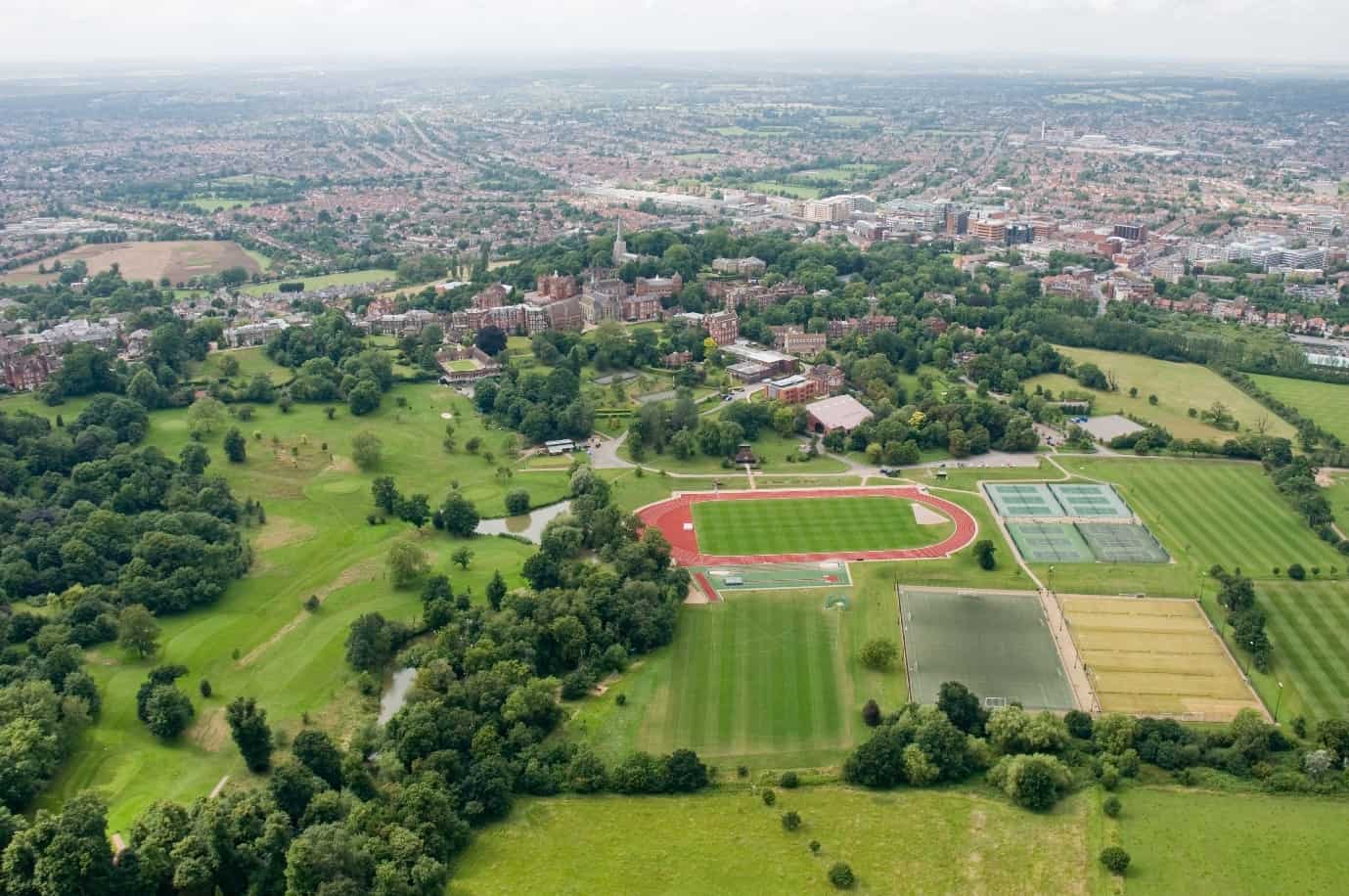 The Foundations of some of Saracens most memorable victories over recent seasons has been built on the clubs kicking strategy and the ability of its players to execute that strategy. The Saracens Kicking Clinics provide some insight into the finer nuances of one of modern rugby's most important skills. These one day camps provide the opportunity to develop a range of kicking skills, including goal-kicking, touch-finders, up-and-under' s, box kicking and more.
If you want to goal kick like Owen Farrell, kick the ball out of hand like Zoe Harrison or box kick like Aled Davies and Emma Swords then get yourself booked on one of these clinics!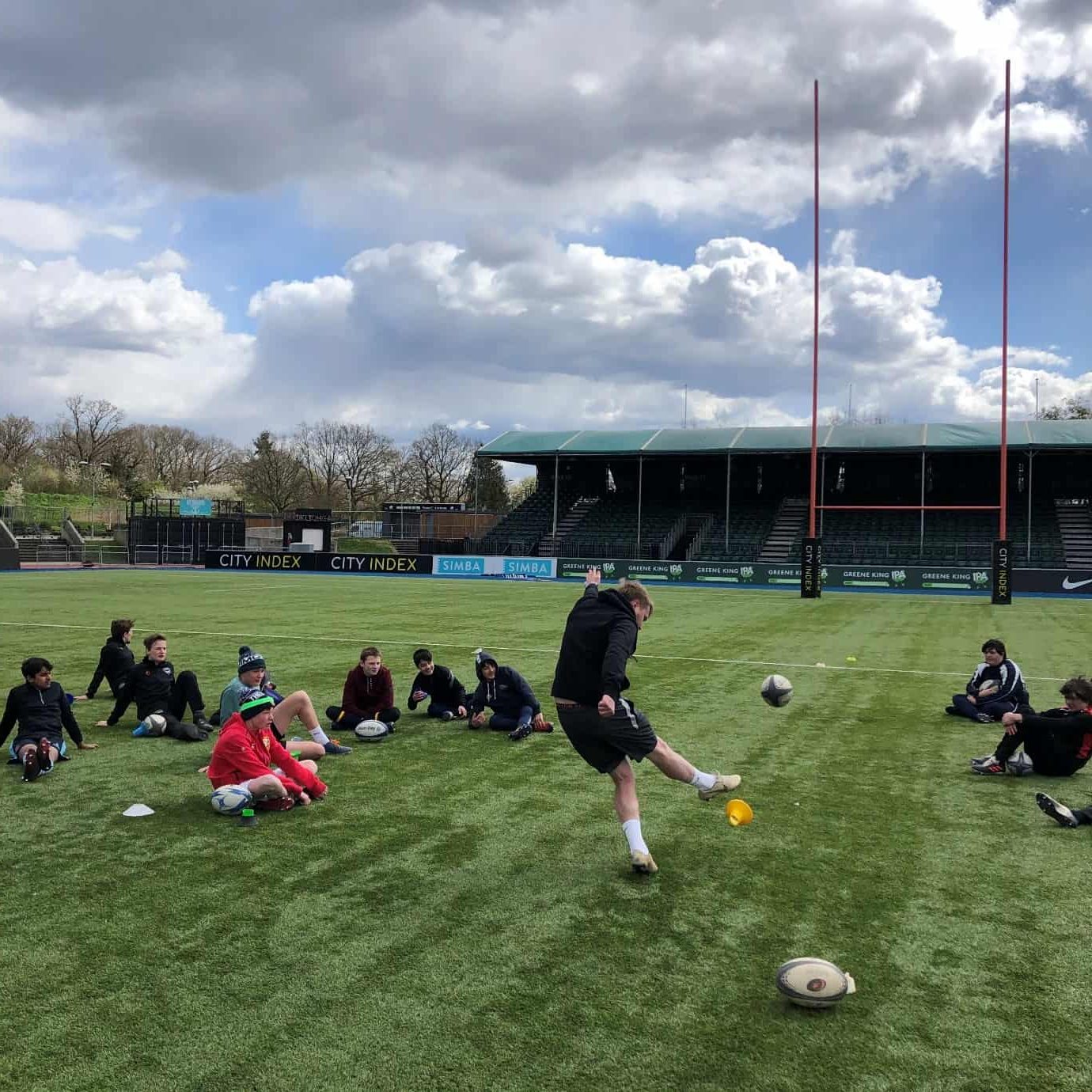 Half Backs are specialist positions that have a strong influence on the performance of any team, which has certainly been the case at Saracens with the likes of Owen Farrell, Zoe Harrison, Aled Davies and before him Richard Wigglesworth. Passing skills, kicking skills, decision making under pressure, communication and leadership skills are all required of the modern half back.
The Saracens Half Back Clinics, run by specialist coaches, break down what it takes to be the most effective on-field general, whether you are an aspiring scrum-half or fly-half.
Girls' rugby has become one of the fastest growing sports in England, with over 26,000 women and girls now playing in over 300 rugby clubs.
At Saracens we are fortunate to be inspired by the most successful Women's club team in the country and some of the world's best Women's rugby players. Saracens Girls Rugby Camps are supported by Saracens Women as part of their quest to inspire more girls to pick up the rugby ball and enjoy this great game,
Our camps will cater to all girls regardless of their experience or abilities – whether they are picking up a rugby ball for the very first time or looking to take their game to the next level. As well as focusing on developing the rugby specific skills that will help improve performance, these camps also explore the different journeys that female players might take to reach the heights of playing for Saracens in the future.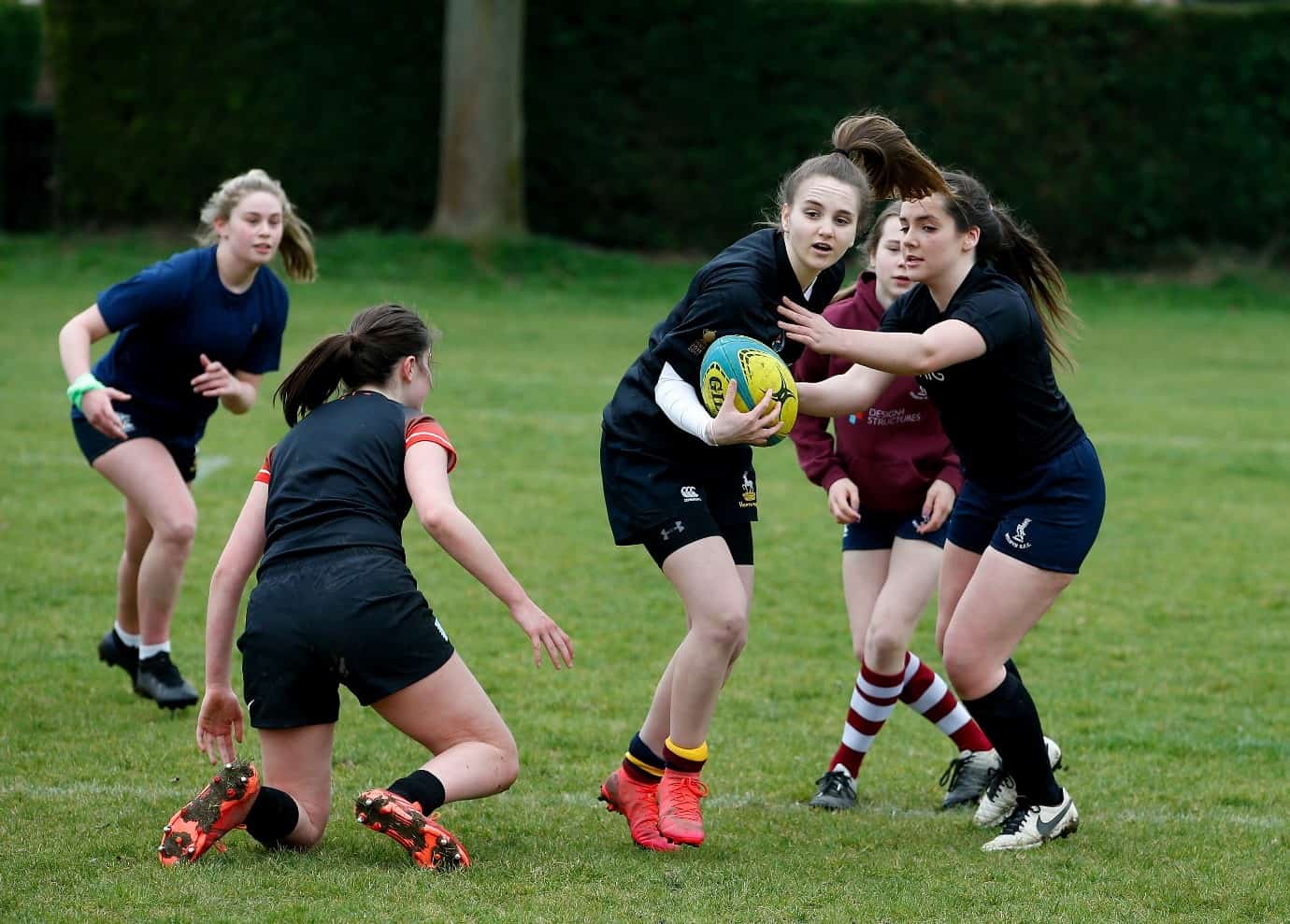 FREQUENTLY ASKED QUESTIONS
What content will be covered on the camp?
Our clinics aim to cover as wide a variety of skills as possible, whilst still allowing time to go into sufficient detail. Camps lasting multiple days will inevitably allow for greater depth, but single day camps still aim to provide a good variety. Participants can expect to cover catch & pass skills, tackling and contact techniques, go-forward & support in attack, defensive connectivity and more
Are the two day camps progressive?
Yes they are however the first day's activities are quickly re-capped on day 2 so anyone not attending on day 1 can quickly get up to speed before the activities are progressed.
Can I book just one day?
All camps need to be booked by the day – if you would like to attend for both days then please add both days to your basket.
Is my child the right age?
The majority of our camps are open to both boys and girls in the under-7 to under-12 age grades and boys only U13 to U15. Some specialist clinics extend to under-18. We do run separate camps for girls from U11's – U18's. If you are unsure which age grade your child is in, remember that your child will be two different ages in one school year (9 turning 10 in Year 5 for example). They are "under" whichever the biggest number (under-10). Easy!
What age group/ season do the Summer Camps fall in to?
The age grades for rugby change each year on 1st September – therefore the majority of summer camps fall into the current season/ school year unless the camp is held on 1st September onwards and then it will be for the year group/age grade the child is going in to.
Does my child need to be a member of the club hosting the camp?
No. We encourage players from surrounding clubs and schools to attend camps at other Partner Clubs as well as their own to develop their skills with – and against – players that they don't usually encounter at their regular club or school sessions.
Are Saracens camps suitable for less experienced players?
Absolutely. The majority of our camp participants play regularly, but our experienced coaching staff are aware that we cannot account for ability or experience of each group until they have been observed on the day. Less experienced players will be offered more support where needed; and more experienced players will be appropriately challenged.
Is lunch provided on the Camp?
No – packed lunch, snacks and drinks will need to be brought with you. Please bring water in a clearly named Plastic Water bottle.
Can I book using my Phone?
Yes you can however some networks are not compatible with our Sales Platform and we advise making bookings for camps using a PC, Laptop or Mac. The Participant Emergency Contact page often fails on a phone devices.
What is your refund Policy?
Participants who cancel more than 6 weeks before the course start date will be entitled to a 50% refund of the course fee.  Refunds are not payable to participants who cancel less than 6 weeks from the course start date – however cases will be reviewed in extreme circumstances.
Should the camp not go ahead and be cancelled by the organisation, due to unprecedented circumstances, then all participants will be refunded the monies paid within 30 days of the cancelled event.