Allianz is one of the world's largest insurance companies with 85 million customers in 70 different countries.
Allianz offer a range of commercial insurance products in the UK including cover for small and large businesses, as well as personal insurance products within travel, pet and  musical instruments. They help people move on and up in life and business and provide confidence in an uncertain world. They put their customers at the heart of everything they do, which is why millions of people worldwide rely on Allianz.
Our Partnership
In July 2012, Allianz and Saracens rugby club entered into a long-term partnership agreement (six-year deal) that represented a landmark for club rugby in England. This partnership also covers Allianz Park, (previously known as Copthall Stadium) and the Saracens Sport Foundation.
In January 2013, Saracens opened Allianz Park. The Club broke new ground once again by using the world's first artificial turf pitch for a professional rugby club. Allianz are the primary sponsors of Saracens, holding naming rights to Saracens' home stadium, Allianz Park, with its branding also appears on the front of the team's shirts.
2017 saw Saracens and Allianz secure their commitment to one another by announcing that their successful partnership will continue until at least 2021.
Along with Saracens, Allianz in the UK are also proud supporters of ParalympicsGB, whilst internationally Allianz have partnerships with the International Paralympic Committee (IPC), Formula E, the Drone Racing League as well as having a family of sports stadiums across the world.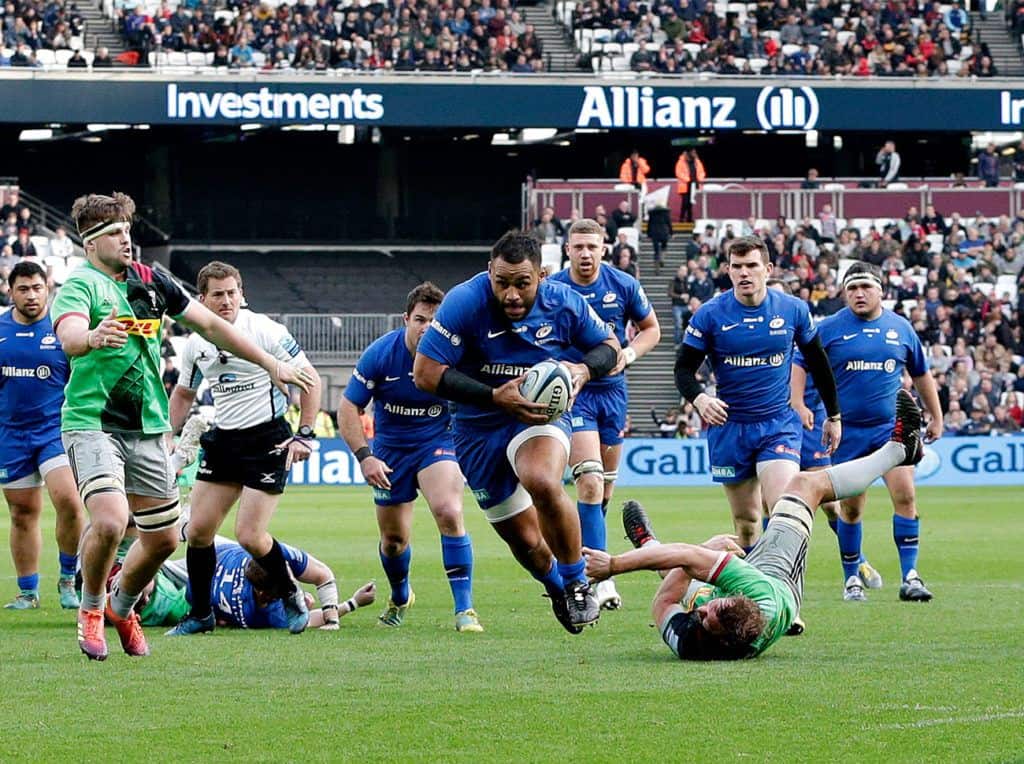 Allianz | Dare To Believe
Allianz | Dare To Believe
Duration 2m
When you dare to believe, great things can happen. That's why Allianz's recent social media campaign was proudly focused around combining their Saracens and British Paralympic Association partnerships, with the continued theme of people overcoming their adversities to believe that they can do anything.
This part of the content series was set around double Paralympic, world and European T44 100m champion Jonnie Peacock being challenged by several of the Saracens men's rugby team to take on new challenges in the form of rugby drills. How do you think Jonnie got on? #DareToBelieve