Youth Mentor Project Officer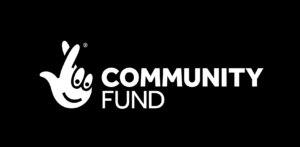 We're looking for a Youth Mentor Project Officer to join the Saracens Foundation Inclusion team. This is a role which we hope will match the Charity's aims for growth in the coming months as we aim to achieve the key milestones set out in our vision and strategy.
Since its inception in 2000, the Saracens Foundation has worked in the surrounding areas of Hertfordshire and North London delivering more than 30 projects in these local communities where sport is used as a tool for empowering social change in behaviour to lead active, healthy and rewarding lives.
The role will report directly to the Development Manager within the Inclusion team.
Saracens Group is an inclusive, people first organisation. A core part of achieving our mission is that our workforce is diverse and reflective of the community that we serve. There will be no discrimination in our recruitment and selection processes, nor when considering pay and benefits. We encourage people from all backgrounds to apply for the position and join us on our mission to enrich lives through sport and entertainment. (You can read more about diversity and inclusion here).
The project will aim to bring an improvement in protective factors and a decrease in risk factors in young people whose lives have been shaped by poverty, crime, family dysfunction or learning disabilities. The project will offer a package of one-to-one (1:1) support and incorporate group workshops and follow up discussions. It includes specific focus areas identified by the PRU, young person and their families, with a holistic and tailored approach to build resilient, adaptable young people.
If you are excited by the idea of working with our Foundation team, we'd love to hear from you.
DETAILS
JOB TITLE: Youth Mentor Project Officer
LOCATION: StoneX Stadium, Greenlands Lane, Hendon, London, NW4 1RL
CONTRACT TYPE: Permanent
REPORTING TO: Inclusion Manager
SALARY: £23,000-£27,000 (subject to experience) per annum
KEY STAKEHOLDERS: All internal departments and external stakeholders
The role will include leading and developing supportive relationships with young pupils by engaging them in long term mentoring and creating a powerful curriculum of workshops and discussions. As part of the workshop creation, particular focus should be paid to topics such as resilience, personal responsibility, problem solving skill and anger management. The successful candidate will have both knowledge and experience in developing and delivering these workshops in conjunction with any of our partners, third party organisations and other Foundation beneficiaries. You will also lead weekly group sessions which will support the 1:1 mentoring activities and provide an opportunity to discuss personal challenges and topical issues
Key roles and responsibilities to include but not limited to:
Develop and deliver sessions with children and young people which supports them to address violent or negative behaviour at home, in school or in the community
Lead 1:1 mentoring sessions with young people
Develop a curriculum of impactful workshops and coordinate their delivery
Keep accurate files and records to produce impactful evidence
Facilitate our volunteer mentors to work effectively with identified young people
 The successful candidate will have the following:
Skills
An ability to motivate, inspire and mentor people towards achieving their goals
Be comfortable delivering 1:1 and group sessions, face-to-face
An ability to build relationships and work collaboratively with a range of partners
Ability to monitor, evaluate and assess project performance
Ability to work independently and collaboratively as a member of a team
Good judgement and knowing when to seek advice or support
Experience – (Desirable)
Lived experience of the challenges being faced by young people at risk of committing crime
Experience of working with children and young people who have shown negative or offending behaviours
Knowledge and experience of safeguarding requirements when working with young people and vulnerable adults
Youth Mentoring or similar working background
Mentoring, Youth Counselling qualification
Personal Characteristics
You have a relentless focus and are a great team player who has a good sense of humour
You thrive in and promote a culture of hard work, discipline, honesty, and humility to deliver results
You manage projects, activities, and resources effectively, assuming personal ownership and accountability for results
Be organised and efficient in your approach to your work and tasks
Be flexible in your approach to managing your workload but also possess the ability to work under pressure and meet deadlines
The role is full time (37.5 hours) with time being split between at the stadium and the necessary delivery locations. There will be a requirement to work weekends and evenings when required.
Applications should be made by submitting a CV and covering letting incorporating suitability to the role. Applications should be sent to Sangita Asani, HR Manager at recruitment@saracens.net.
Closing date for applications is Friday 17th February 2023 at 5.00pm
We anticipate first stage interviews to take place on week commencing 27th February 2023.
Saracens Group positively welcomes and seeks to ensure we achieve diversity in our workforce and that all job applicants and employees receive equal and fair treatment. We encourage applications from all candidates regardless of age, race, gender, gender identity, gender expression, religion, sexual orientation, disability, or nationality.
Disclaimer: due to the high volume of applications we receive, we reserve the right to close a vacancy earlier than the advertised date. This is to ensure our teams can manage application levels while maintaining a positive candidate experience. Once a vacancy has closed, we are unable to consider further applications, so please submit your application as soon as possible to avoid disappointment.
Job Location:
StoneX Stadium (Hendon)
Latest News Articles