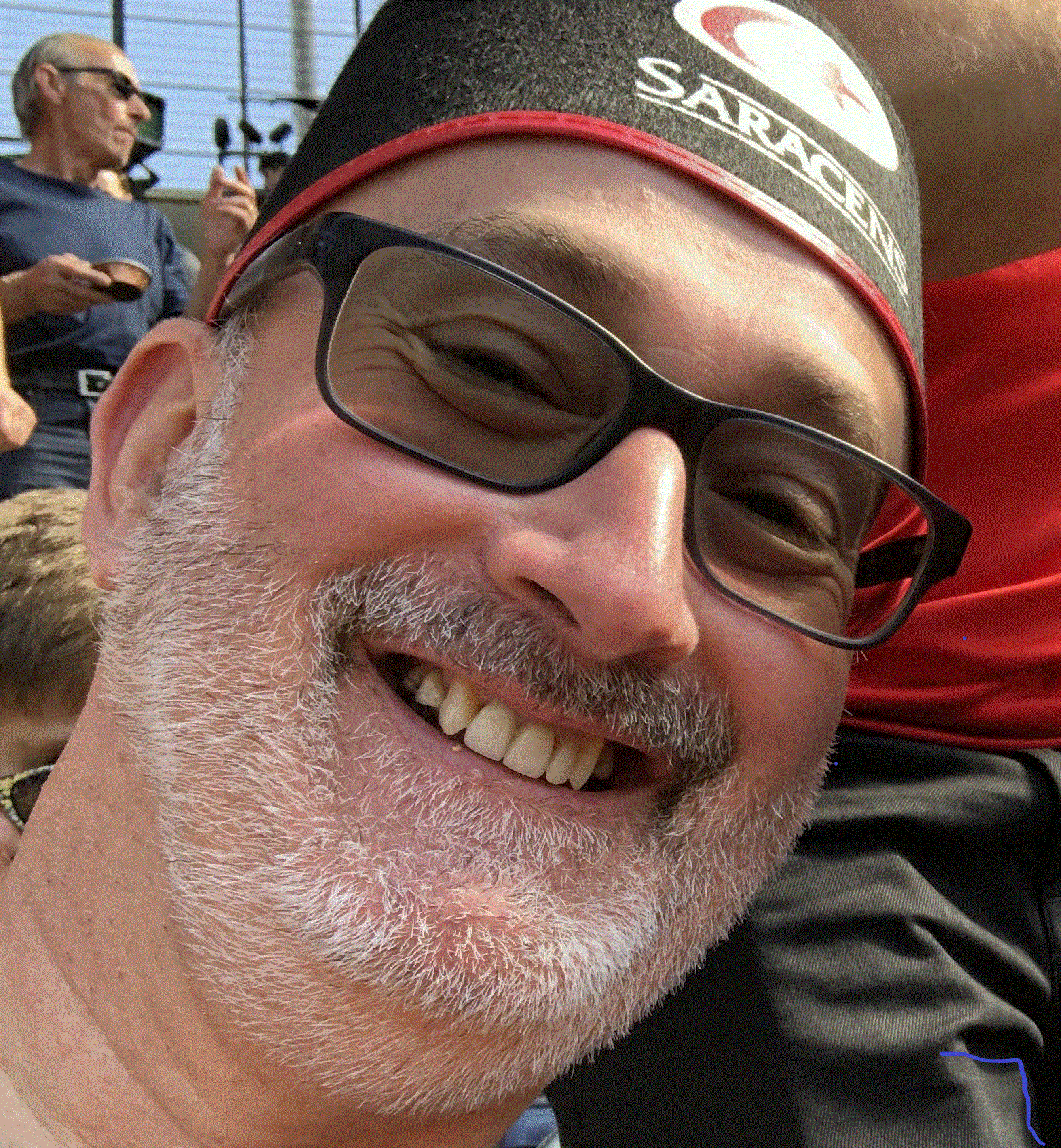 I'd been a casual Sarries supporter for some years, attending the odd game at Vicarage Road and Twickenham.
Following a long period of illness from late 2013, suffering with serious complications arising from diabetes, I was in early 2015 thankfully on the mend but still not very mobile, stir-crazy after over a year centred mostly around staying at home or having to be driven everywhere, and emotionally my spirits were low.
The rock that is my wife Christine suggested, when we were watching a Sarries game on TV, that we could maybe have a drive round the North Circular and watch a game to at least give me a bit of fresh air and some much-missed live sport.
The game we chose was Sarries-Bath – specifically we won an entertaining encounter 34-24 and the much-hyped Sam Burgess put in an abject display. What I remember even more than the game itself were, the smiling, welcoming, Pioneers, the chatty, sociable people sat round us, the vibrant atmosphere and the immediate sense I felt at being back in real life – and of immediately belonging in the Sarrries environment.
Christine was equally hooked, and was thrilled to see me smiling and enjoying being among people once more.
We bought our season tickets for 2015-2016, and have developed a great love for the club and the people around it. Joining the SSA later has cemented that.
I owe Sarries more than I can say for what the club has done for me.
Latest News Articles