THE FIRST HOME TYRRELLS PREMIER 15s GAME OF THE SEASON
Saracens Women return to Allianz Park for the second round of the TP15s
Local rivals Richmond will be looking to improve on last year's result
"We play well at home and we've had a good run, so hopefully we can keep that going."
Saracens Women welcome Richmond FC to Allianz Park for their first home game of the 2019/20 TP15s season.
Saracens Women return to more familiar surroundings for round two of the Tyrrells Premier 15s as they face their fellow London club.
Saracens Women Head Coach Alex Austerberry said:
"Coming back to our home where we're supported so well by our fanbase and being in familiar surroundings is nice. We play well at home and we've had a good run, so hopefully we can keep that going.
"Being at home just gives you the extra little comforts knowing that people are coming to our house and we want to show what we can do and uphold the standards we've set previously."
In last year's corresponding fixture, the home team ran out 48 – 0 winners after a powerful performance (highlights below).
Both teams will be hoping for better conditions with Sarries forced to change kit at half-time due to downpour during the first 40 minutes.
2018/19 TP15s Highlights
Highlights | Saracens Women 48 - 0 Richmond FC
Highlights | Saracens Women 48 - 0 Richmond FC
Duration 2m
Match Day Entertainment
ENTERTAINMENT STARTS
12H00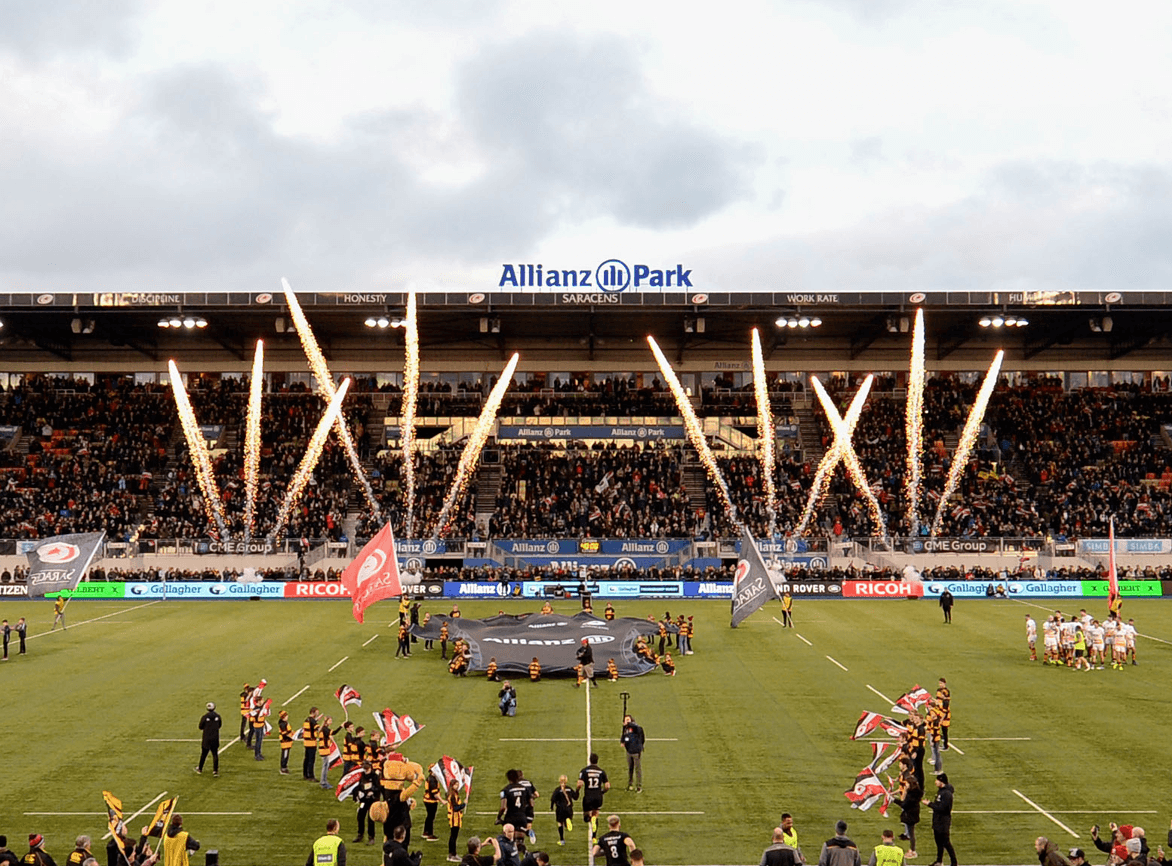 Fireworks (on and off the pitch)
Catch the team in action as they look to make a big start at home in the 2019/20 Tyrrells Premier 15s season!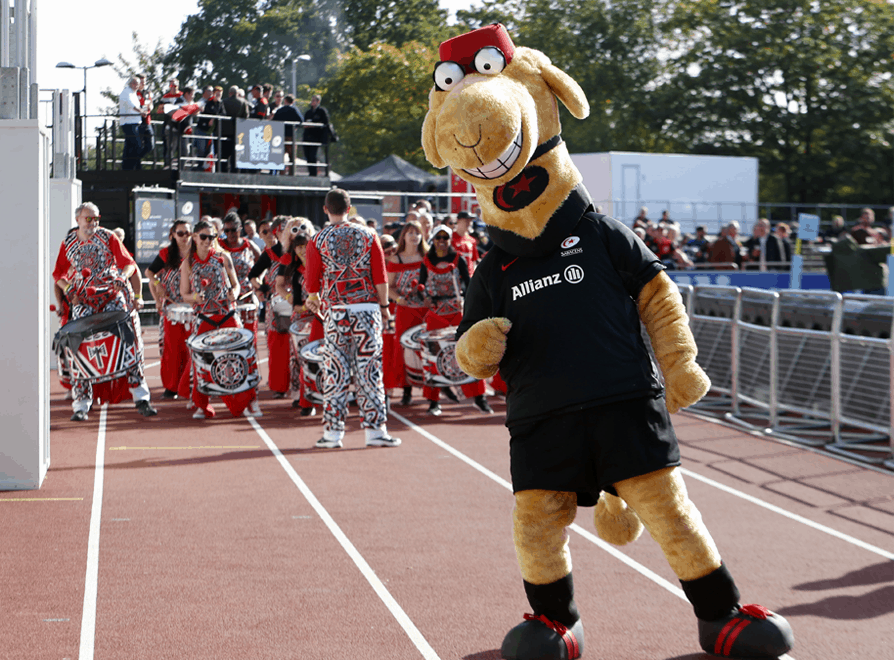 See Sarrie The Camel
Meet Sarrie the camel and keep an eye and ear out for some half-time entertainment!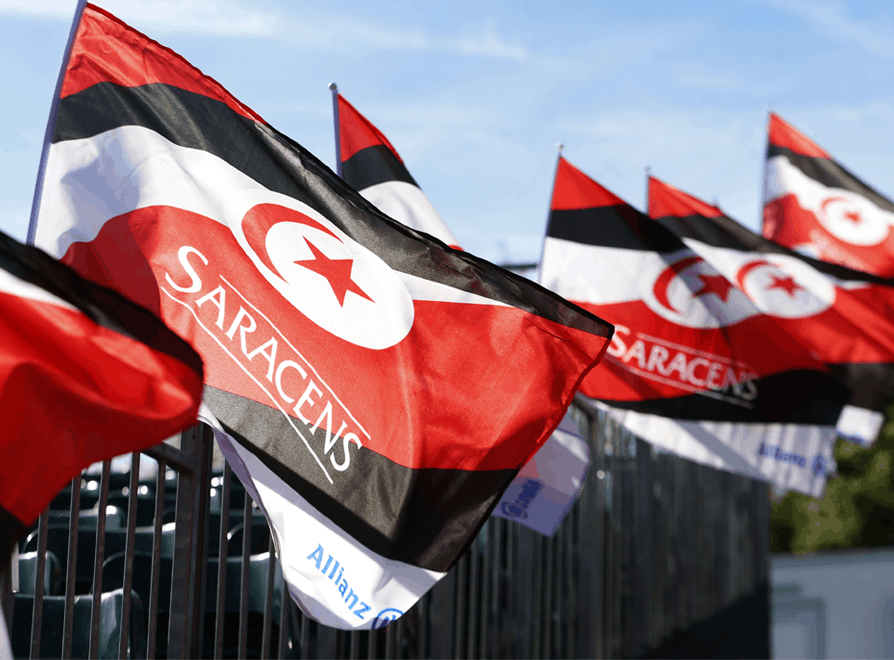 Free flags
Saracens flags will be available so you can cheer on the team. Let's show our support and make some noise!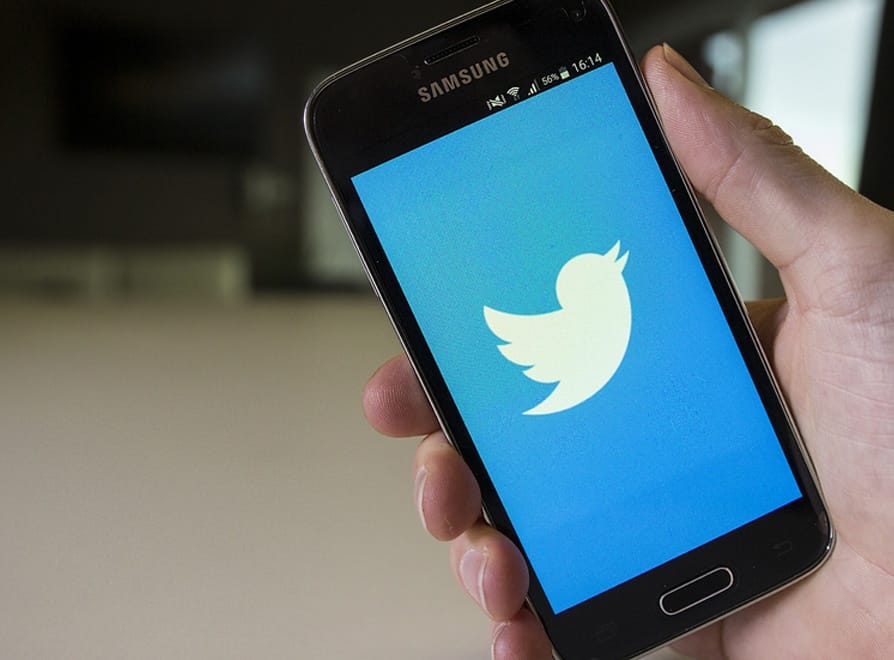 #Tweet a beat – from your seat!
Tweet us a beat from your seat and for the lucky winner we'll play your favourite song across the stadium.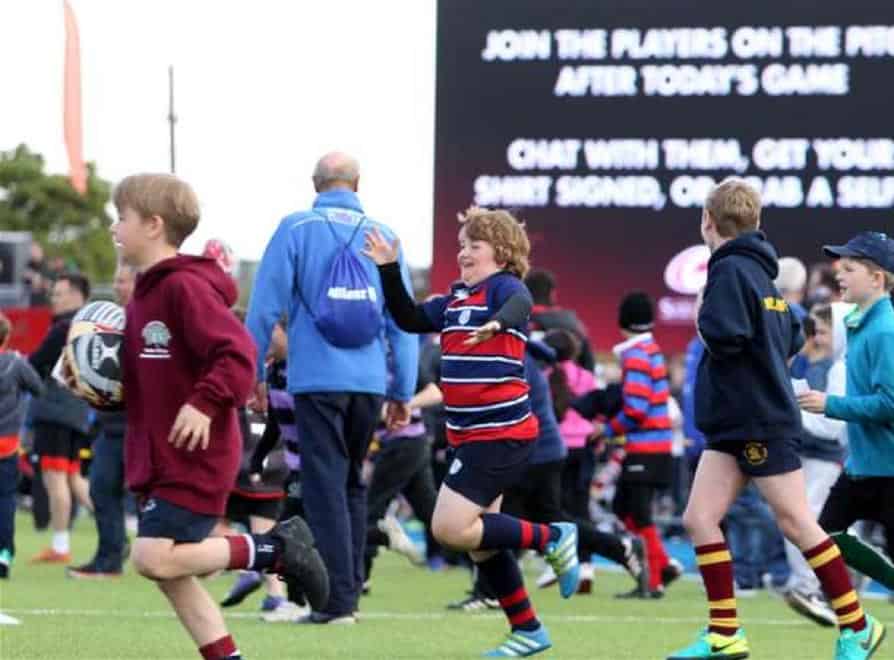 Run on the pitch
We invite everyone to experience our cutting edge 4G pitch after the final whistle. The only premium sports stadium in London that lets you run out on the 1st team pitch whilst the teams are warming down so don't forget your ball!