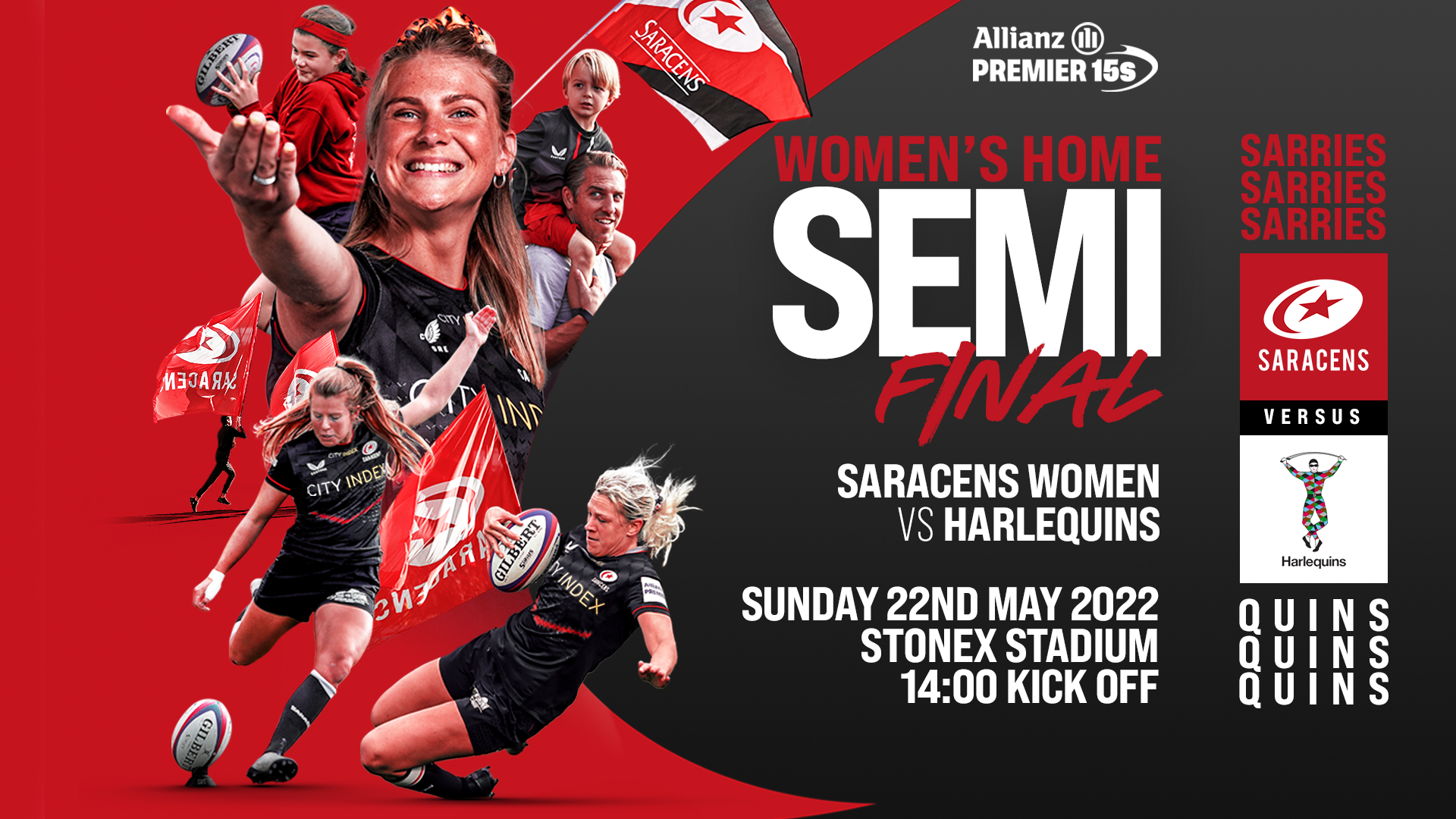 A thrilling family day out full of top-class rugby, awesome match day entertainment, delicious food and drink, and a guaranteed Super Sunday!
Join the party and support our Women's team in the Allianz Premier 15s home semi-final!
£10 Adult, £5 Concession
Secure your spot in the pre-match multi-sport festival and soak up the events whilst enjoying a food and drink voucher!
£20 Adult, £15 Concession
Semi-final festival, VIP style! Enjoy a welcome drink, buffet lunch and cash bar whilst supporting our Women's semi-final!
£75 Adult, £40 Concession
PARKING
Please note, all parking must be pre-booked in advance of Sunday's game. Parking is £5 per spot and can be booked at the point of ticket purchase, or by clicking below.
COVID-19 PROTOCOLS
Saracens continues to treat supporter safety and its Duty of Care to anyone attending StoneX Stadium with the utmost importance.
Following the Government's announcement to stand down Plan B protocols in relation to Covid, there is no stipulation to complete a health declaration or lateral flow test to secure stadium access. Covid 19 infection still remains a risk – Saracens cannot completely eliminate the risk of COVID-19. Therefore, if you feel uncomfortable with the risk, you should not attend a match. We would ask you NOT to attend StoneX Stadium if you have returned a positive COVID-19 test within 5 days of the fixture, or if you have any COVID symptoms – including a high temperature, new continuous cough, or a loss of sense of taste/smell.
Whilst there is no legal obligation to do so, in order to assist with the safety and wellbeing of all stadium visitors, spectators should consider using a face covering in indoor areas and congested areas around other people.
We continue to work closely with our partners at DCMS, PRL and the London Borough of Barnet to ensure that we place the safety of our supporters at the forefront of our planning for upcoming match days.
Please click here to view our Covid-19 Spectator Code of Conduct and we ask that you read and adhere to this whilst on site.
Please acquaint yourself with the stadium layout here, where you will be able to see locations of the stands, toilets, ticket office, shop and food concessions. Should you need any help making your away around the stadium, look out for our Pioneers in blue/black Castore tees who will be happy to help!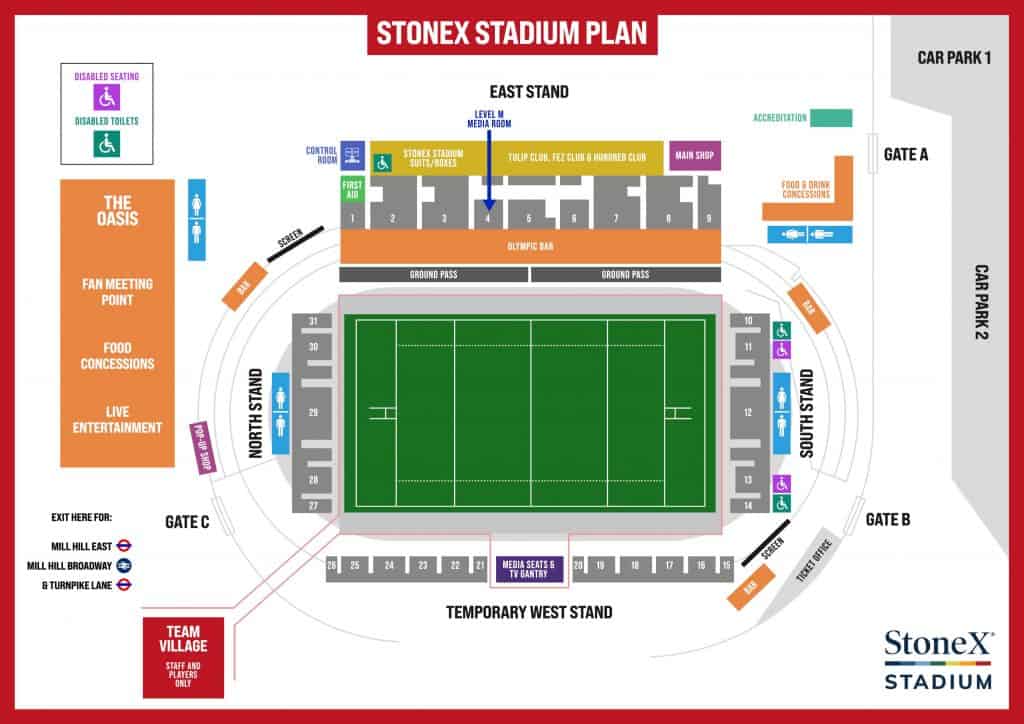 Match Day Entertainment
ENTERTAINMENT STARTS 1230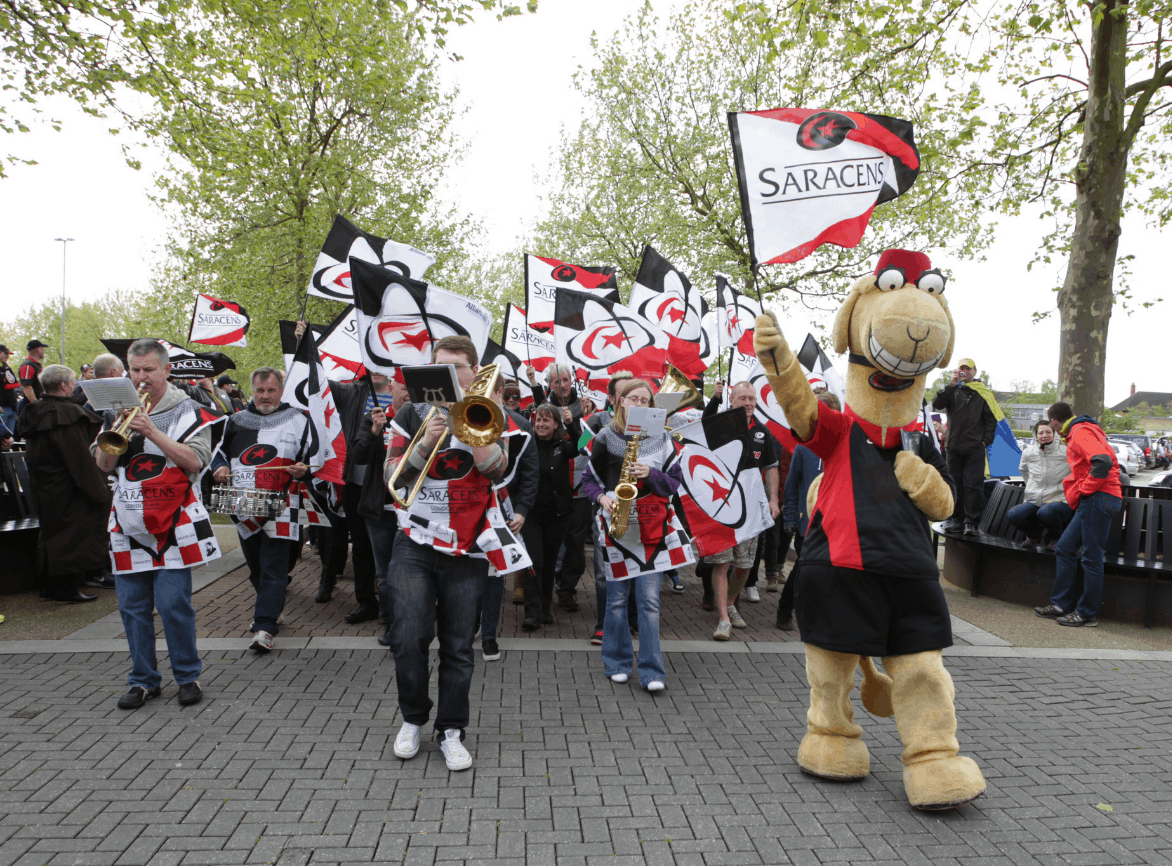 ARRIVE EARLY
Show your support and make some noise! Arrive early to experience entertainment, drummers, the big shirt and get your hands on a free flag!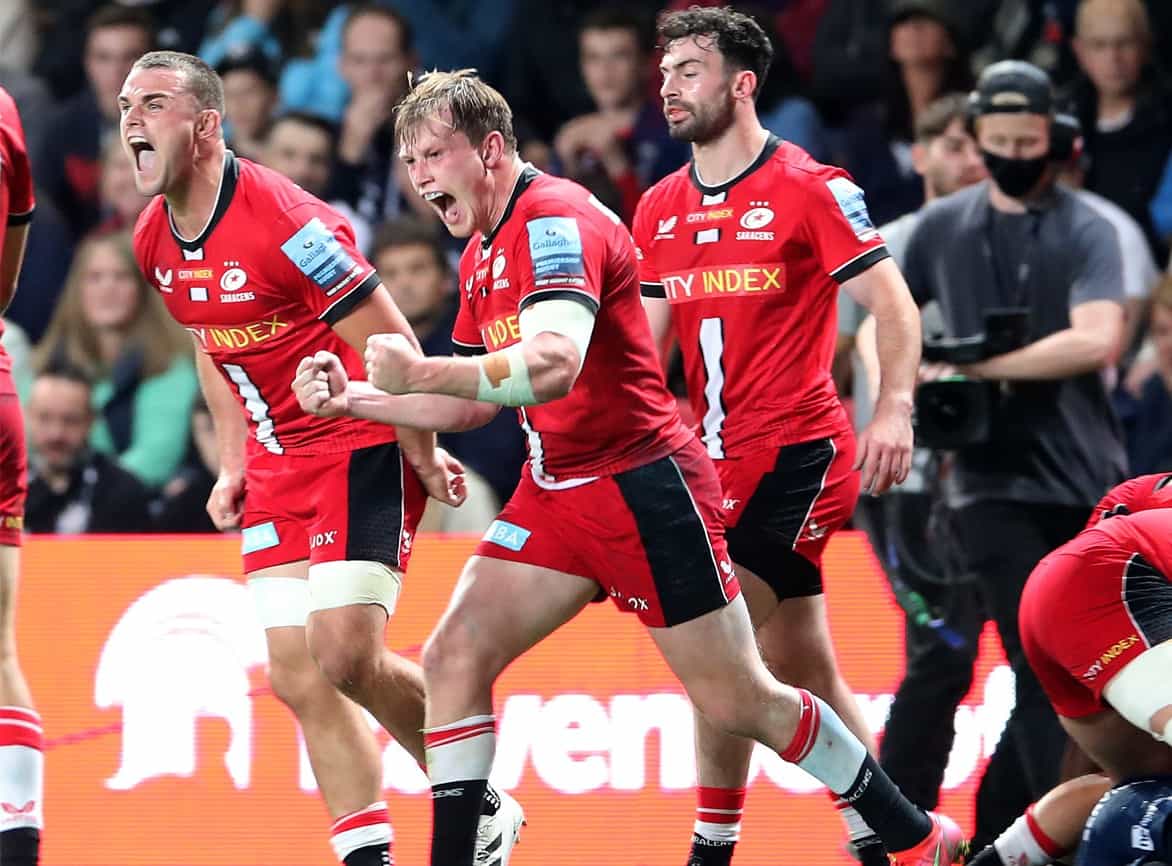 FIREWORKS (ON AND OFF THE PITCH!)
Get behind the Women in Black as they look to continue their 2021/22 campaign in style at StoneX Stadium.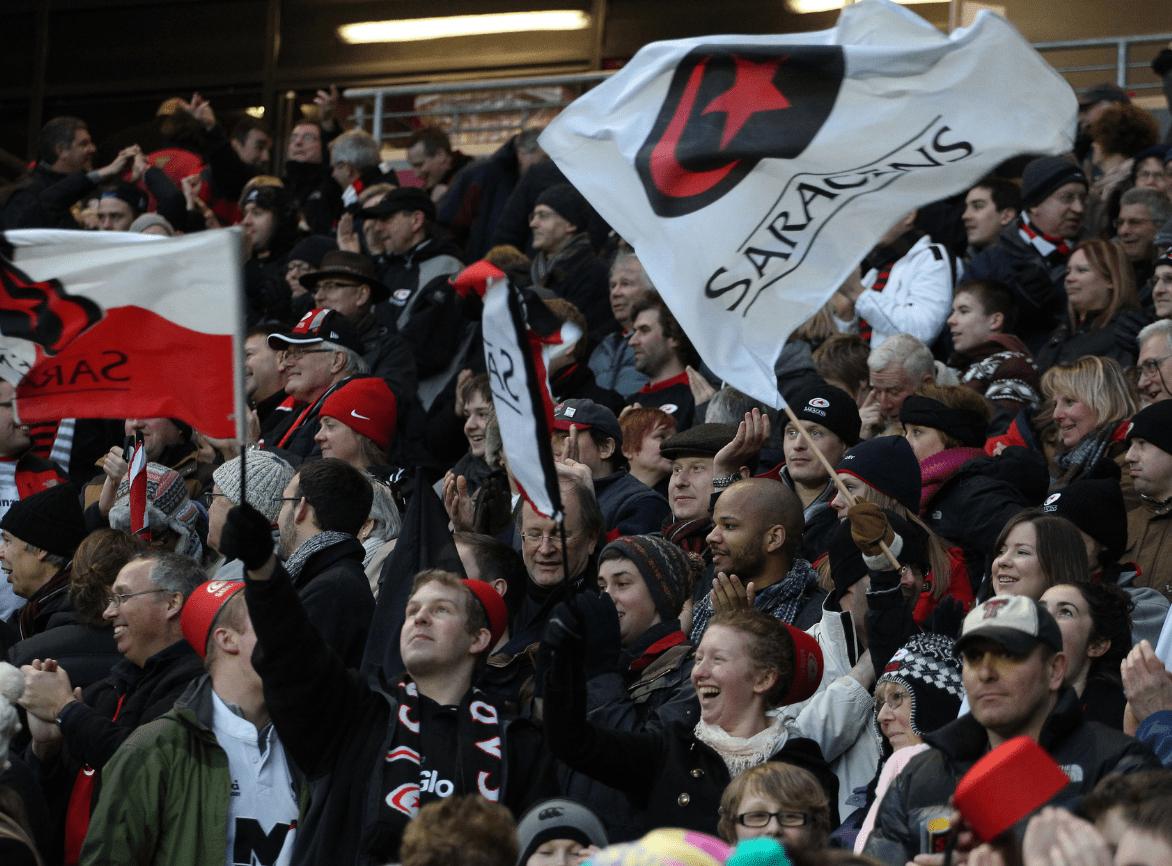 FUN FOR ALL
The perfect day out for the whole family, friends, stags, hens: fun for all at StoneX Stadium!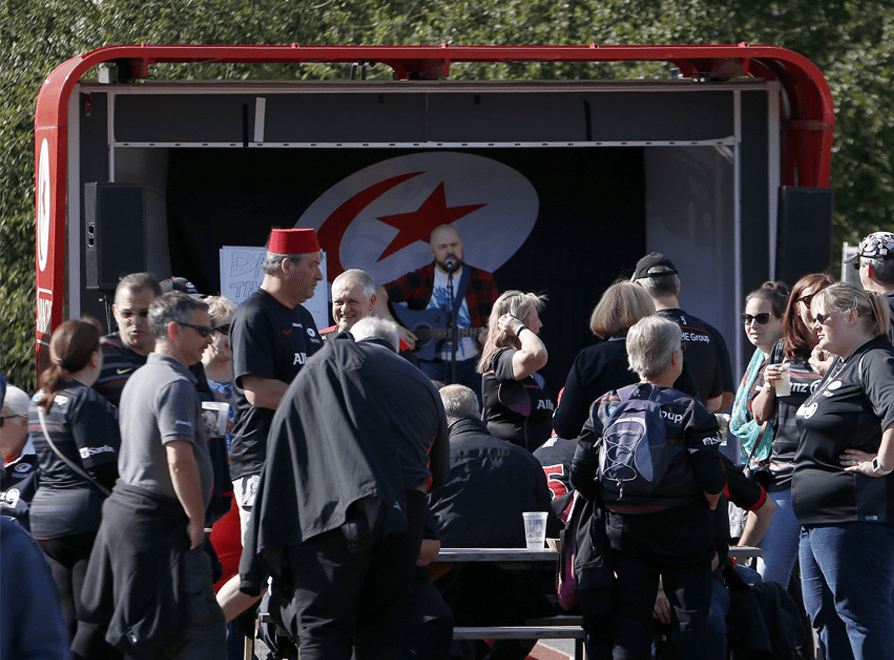 LIVE ENTERTAINMENT
Enjoy a host of live entertainment in the Oasis throughout the day to get the party started!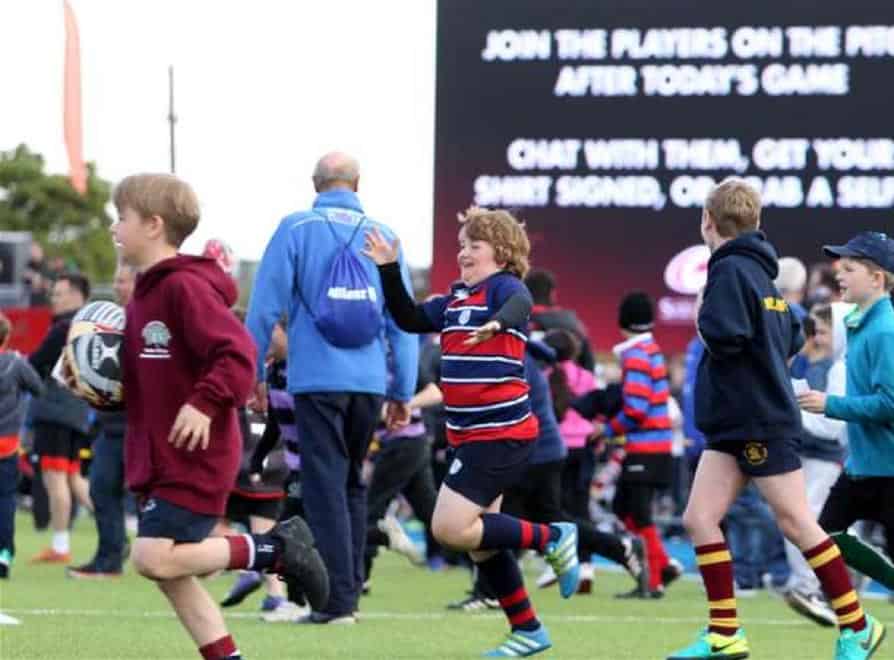 RUN ON THE PITCH
We invite everyone to experience our cutting edge 4G pitch after the final whistle – don't forget your ball! Please note: due to COVID-19 protocols, fans cannot enter the pitch until all players have completed their necessary post match requirements and have left the pitch.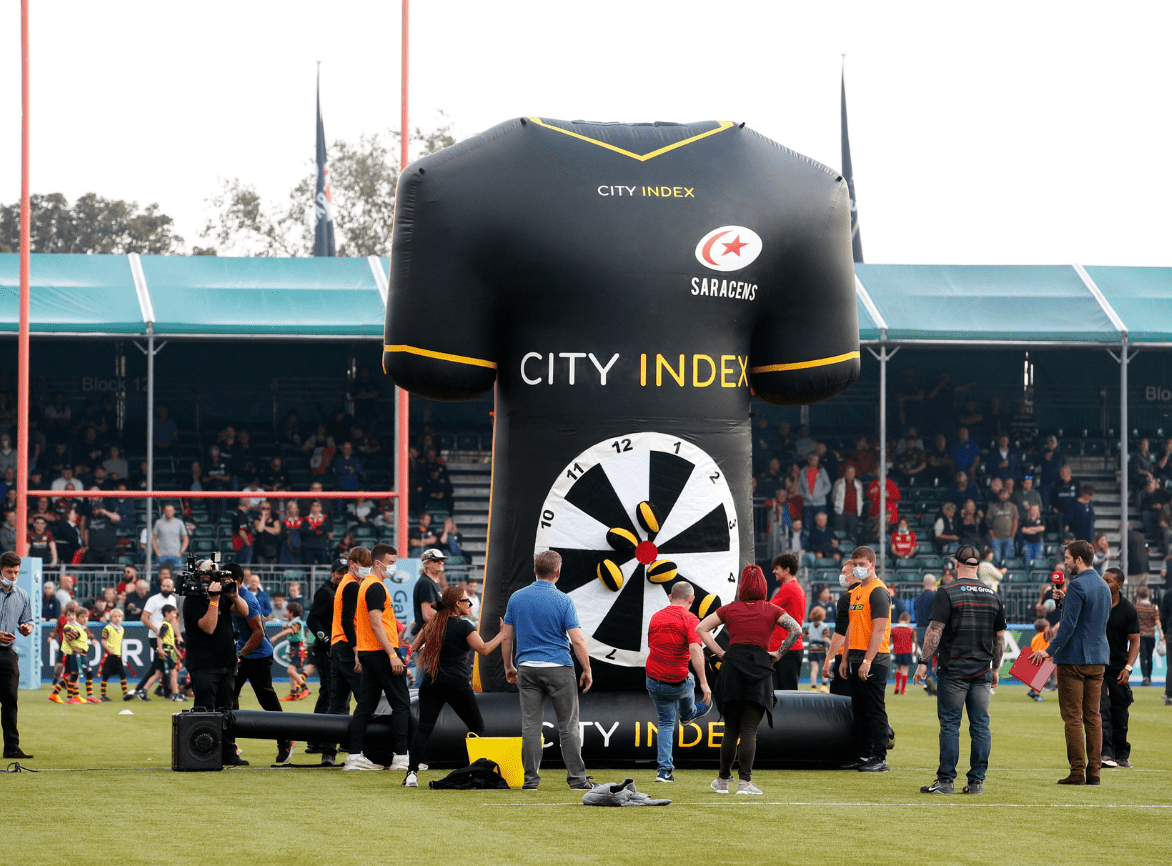 SPONSOR ACTIVATIONS
Our awesome sponsors, City Index and Shawbrook Bank have some special match day surprises in store…