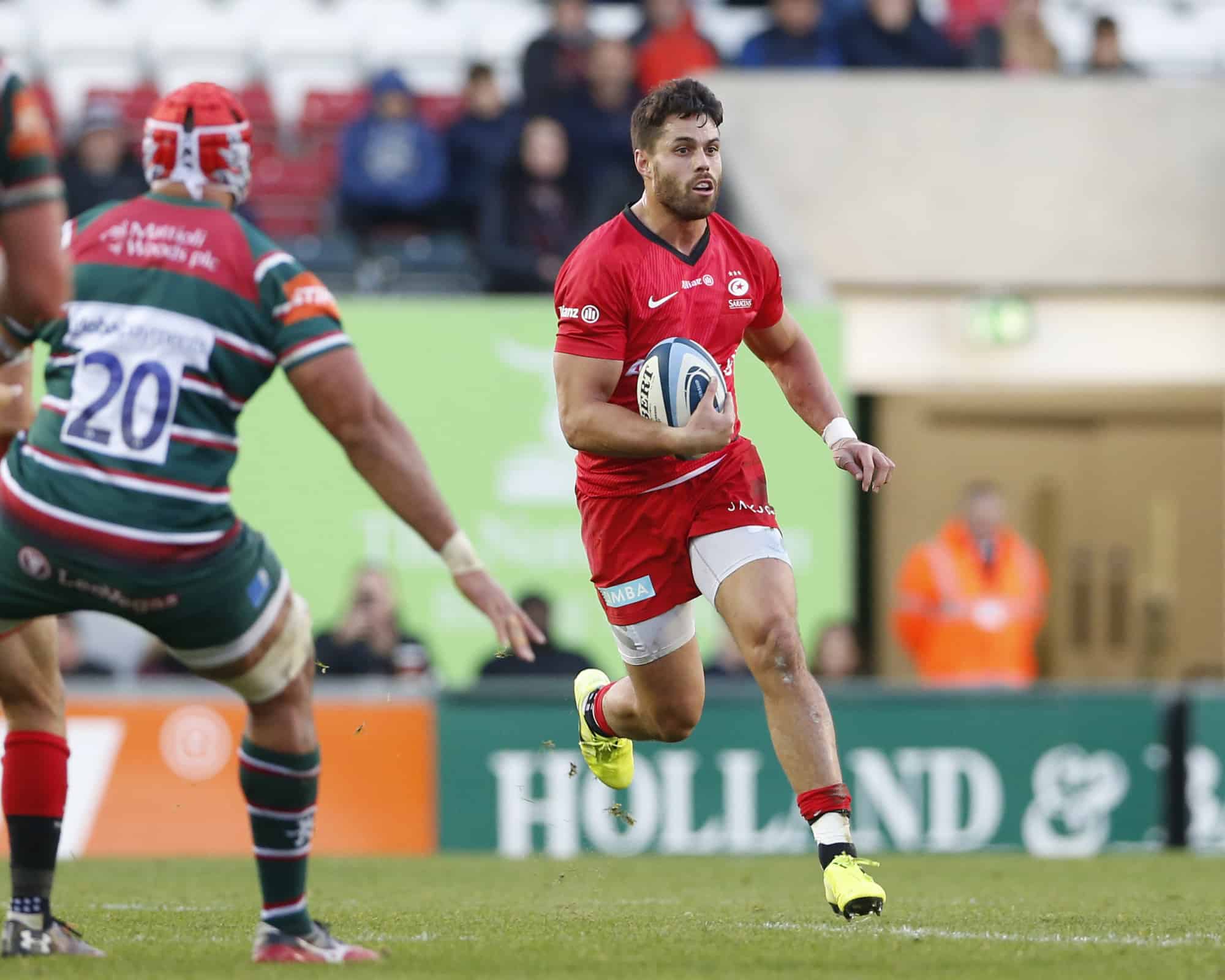 Our future looks bright, I want to be part of it – Maitland
Sean Maitland's decision to further his stay at Saracens was a simple one for the winger.
The Scotland international has extended his contract in north London for a further two years after 73 Sarries appearances since joining in 2016.
"Our future looks bright that's for sure and I want to be a part of it."
In that time, as well as scoring 29 tries, he has proved influential on and off the field and has firmly settled along with his family in the area.
"I'm very happy to extend my Saracens; it was a bit of a no-brainer for me," the 31-year-old said.
"Everyone had their own different situations going on that needed to be dealt with internally but for me and at this point in my career to move would probably be stupid.
"To stay at the club for another two years is more for my family, my young girls and also my wife. We love it here, we're settled and I wanted to stayed because I love being here and I love what the club is about and the people that are in it."
Maitland continued: "We're (Saracens) one big family. That comes right from the top, from the owner, into the group and the Academy.
"We're all aligned and one big family and for me that's important. My girls are getting older, they're at pre-school now and it would have been tough to move.
"I'm just glad I got the opportunity to stay for another couple of years. I'm happy I'm part of this family for another two years."
Due to the COVID-19 lockdown, Maitland has enjoyed a lot more time at home with his wife and children ahead of returning to training recently.
He is feeling fresh following a long period away from the pitch and feels that will benefit him moving forward.
"I'm not getting any younger, I'm 31 turning 32 but I still feel really good. Obviously the COVID break has probably been good for my body and definitely has given me a massive rest after the Six Nations.
"I still feel like I've got a good few years ahead of me so I'm really excited."
He added: "I'll be in the oldest in the backs when Wiggy and Brad eventually leave! It's exciting and I'll try and do my talking on the field and let my leadership qualities be shown on the field.
"We've got some great leaders in the backs – Faz, Wiggy and Brad to name just three massive personalities that we have – but it's exciting I get to work with all these young boys. If you look at the back three, me and Lewy have probably been around the longest and we want to try and help these young boys come through and help them carry on what we've been doing over the past four or five years.
"We've already had a taste of what these Academy boys can do after they've been thrust into positions this year. Everyone in the Saracens community you don't need to worry, these young boys coming through are going to be quality players.
"You've already seen that in our starting XV that has gone out there in the Prem home and away. Dotted in there around them are the older heads. Our future looks bright that's for sure and I want to be a part of it."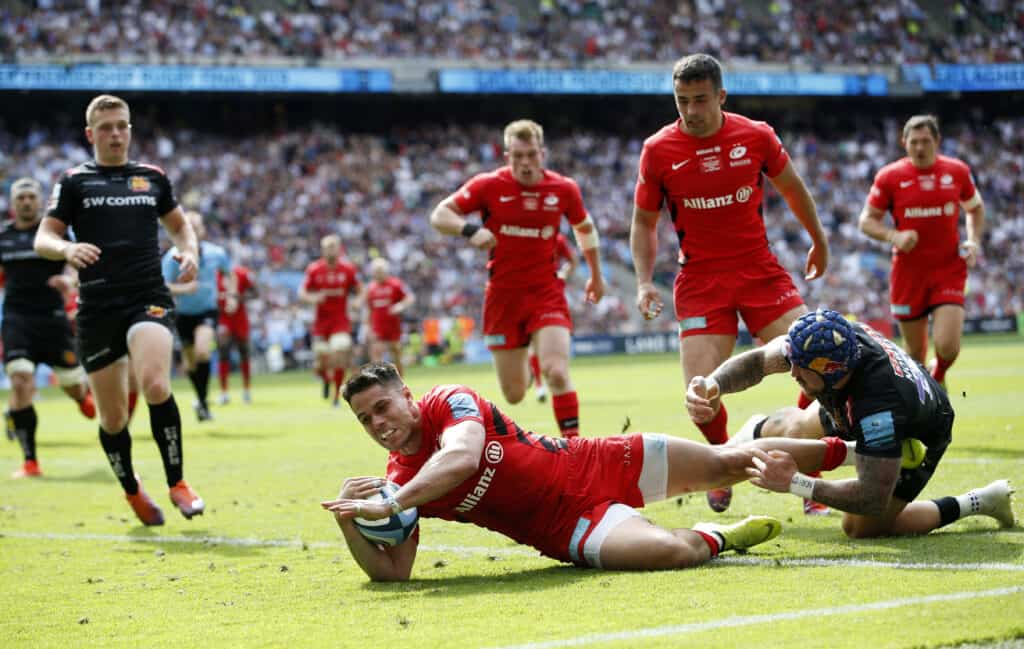 Latest News Articles