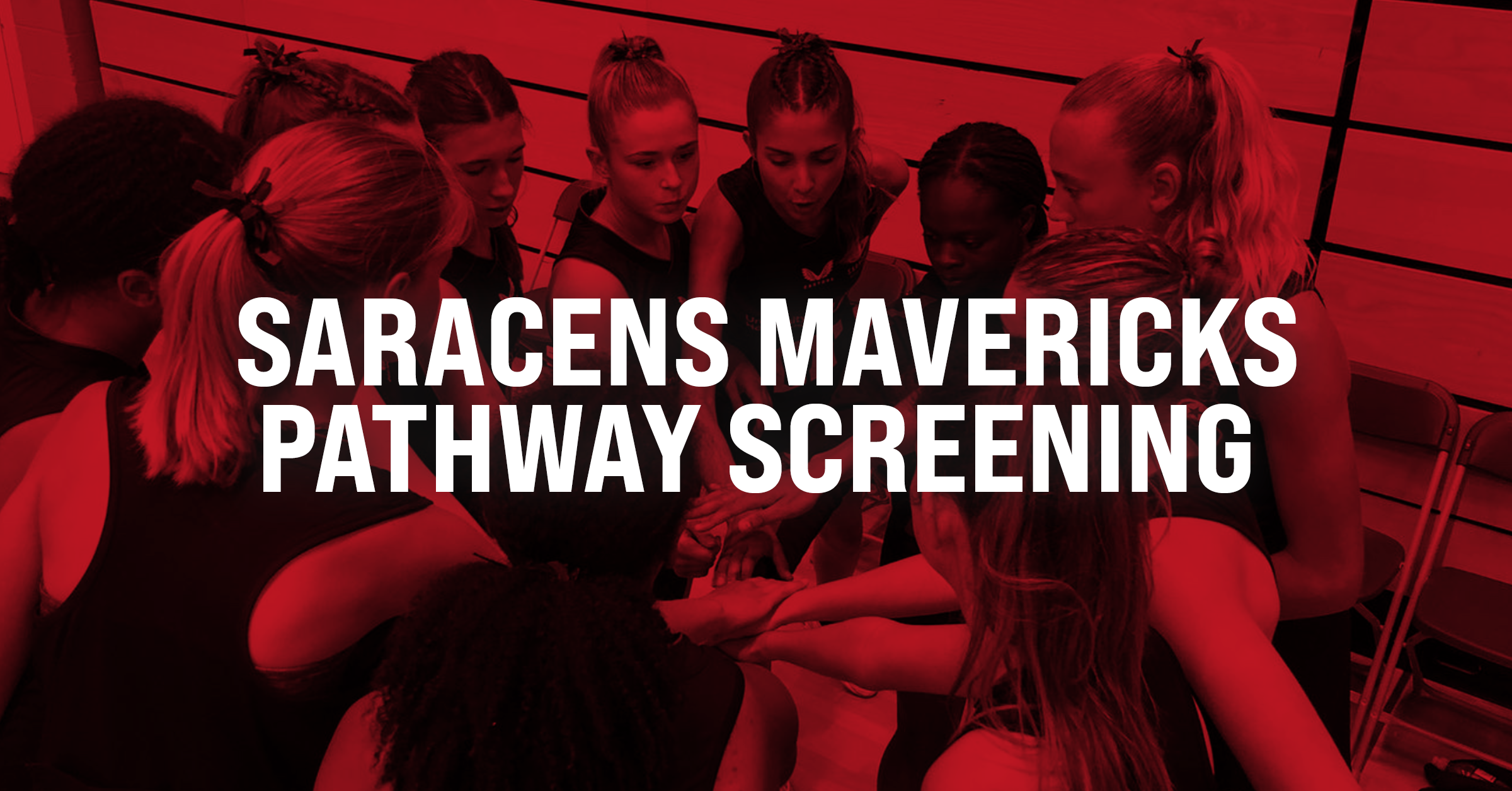 Saracens Mavericks has a clear vision to develop, perform and grow!
We are looking for talented netball players to progress and be a part of our saracens Mavericks player pathway.
We have an emphasis on nurturing and developing talent and creating a professional inclusive environment for all.
During 2021/22 England Netball had consultations with Franchise/Regional/County representatives about player pathway with three fundamental objectives:
To review the current player pathway structure/system
Engage with stakeholders to ensure they are heard and fully represente
Identify gaps and opportunities that could create greater success for talented athletes across the player pathway.
From these consultations, England Netball have restructured their Player Pathway to provide more structure and a clear pathway for young players. At Saracens Mavericks, we have been working with England Netball and our Board to ensure we offer all players the best opportunity to develop and to represent Saracens Mavericks.
There are a number of opportunities for players to represent the franchise at different stages of their development.
PATHWAY SCREENING
Please note, pathway screening applications are now closed.
Please ensure you have read the Player Information and Selection policy before you apply.
I HAVE MISSED THE DEADLINE FOR SCREENING WHAT DO I DO?
Unfortunately, we cannot accept any late applications, we have so many applicants. Our application process is open for at least 6 weeks. If you have missed the deadline, we would encourage you to contact your local County Programme for any opportunities they may have.
IS IT AN OPEN TRIAL?
Yes, anyone can apply, you do not need a nomination from your county or club coach. We have open trials at the 1ststage and a potential final trial on the 2nd stage.
WHEN WILL YOU BE SCREENING FOR UNDER 15 ACADEMY?
We will be having trials for our Under 15 Academy on 7th January 2023. To be considered for our U15 Academy you must be part of a County programme or an exceptional player within our U17 Academy or Player Development Programme.
AT SCREENING IS IT SKILLS OR MATCH PLAY?
The screening will consist of game sense activities and skills as well as match play
WHAT TIME DO WE ARRIVE?
Please arrive at approximately 10 minutes before the start of screening. This will allow time to register and to be netball ready (hair, nails, strapping etc.)
WHAT DO WE WEAR?
Please do not wear any club or franchise kit – please wear a plain white top if your first-choice position is GS or GA, coloured top if your first-choice position is WA, C or WD or a black top if your first choice is GD or GK – with black shorts / skirt or leggings.
WHAT DO WE NEED TO BRING WITH US?
You will need a ball, towel, plenty fluid and recovery food and hand sanitiser.
WHEN WILL I FIND OUT?
Within 48 hours of screening taking place.
DO I NEED TO APPLY IF I AM INJURED?
Yes, you will need to complete a screening form, so you can be considered for the pathway once you have completed your return to play.
DO I GET ANY FEEDBACK?
General feedback will be given on request after the first screening and more specific feedback after the final screening – both on request.
ARE PARENTS ALLOWED TO WATCH?
At Herts & Essex the trials will be outside, and parents will be able to watch outside the fencing area. At Queenswood there is a balcony where a limited number will be able to watch.
WHAT ARE THE COVID PROTOCOLS?
We will continue to follow and adhere closely to the government guidelines as well as England Netball. We will continue to encourage good hand and ball sanitisation.
WHAT WOULD HAPPEN IF ANY OF THE TRIALS NEED TO BE CANCELLED DUE TO COVID-19?
If screening and trials cannot be rearranged or assessment of players cannot be done through different means, then reimbursements will be made.
IF YOU HAVE ANY QUESTIONS WHICH ARE NOT ANSWERED HERE OR IN THE SCREENING INFORMATION, PLEASE EMAIL: maverickspathway@saracens.net