RETURN OF CROWDS TO STONEX STADIUM
MATCH INFORMATION & CODE OF CONDUCT
SARACENS MEN vs HARTPURY UNI RFC  |  SATURDAY 29TH MAY  |  KO 14H00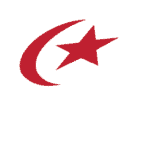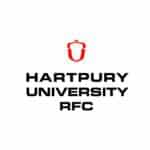 IMPORTANT TICKET INFORMATION
Saracens Men will host Hartpury Rugby in the Greene King IPA Championship on Saturday 29th May with the club delighted to confirm 2,000 members will be able to attend the fixture.
The game requires a new ticket to be purchased and is not included in existing seasonal membership packages.
As a reminder, we will be offering our Seasonal Members either a full refund for the 2020-21 season or the value will be rolled into the 2022-23 season if members have selected to do so. Refunds will be processed following the completion of the 2020-21 season.
Tickets will be available to purchase via email invitation.
High demand is expected for the game and members are encouraged to check their club email subscription and be ready to purchase promptly upon receipt of the purchase invitation. Members will be able to purchase up-to the same number of tickets as they have Seasonal Membership seats, subject to a ticket limit of 6, in accordance with current government guidelines. The lead booker will be responsible for booking tickets for all those in their booking group
Please read all the information below carefully along with the spectator code of conduct before purchasing your ticket and refer to our FAQs at the bottom of the page if you have any questions.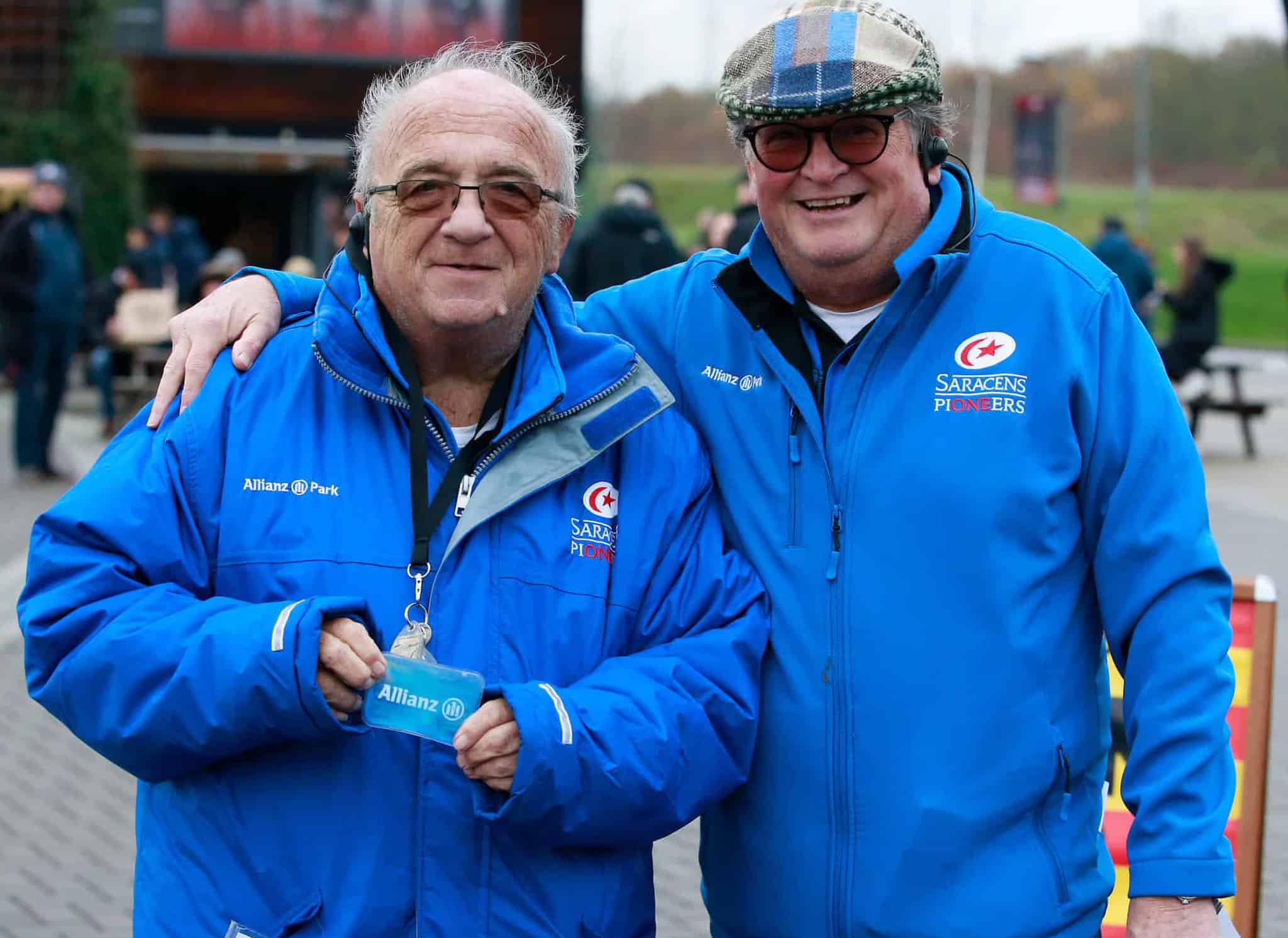 We are unable to provide Seasonal Members with access to their usual seats due to social distancing requirements. Instead members will be able to select a specific stand and block as part of the ticket purchase process. Upon entering the stadium you will be directed to your allocated block where you will be escorted to your seat by one of our wonderful Pioneers.
Please follow the signage carefully, using the one-way flows where required, and listen to the Pioneers as they assist you.
You will be required to wear a face mask or equivalent face covering at all times whilst in the stadium unless you are eating and drinking, or you are exempt.
 External concessions will be open around the stadium to facilitate food and drink which will be available to purchase throughout the game. Please follow the guidance and instructions outlined in our Spectator Code of Conduct should you wish to purchase food and drink when on site, and maintain social distancing.
Due to the NHS vaccination center in operation at the stadium, the Olympic Bar will not be open.
Currently supporters will be unable to use their Rewards4Rugby credit for food & beverage purchases for this game.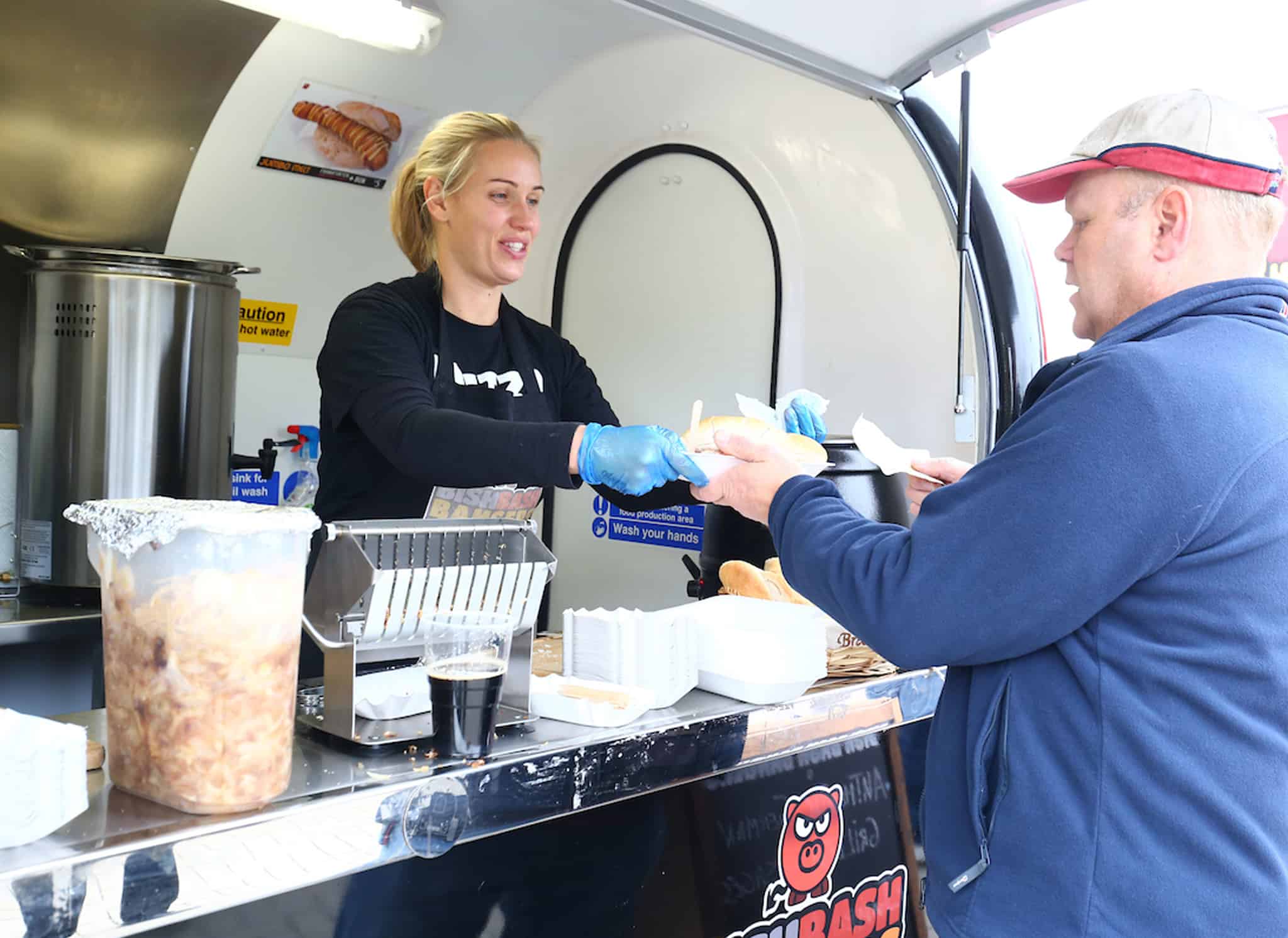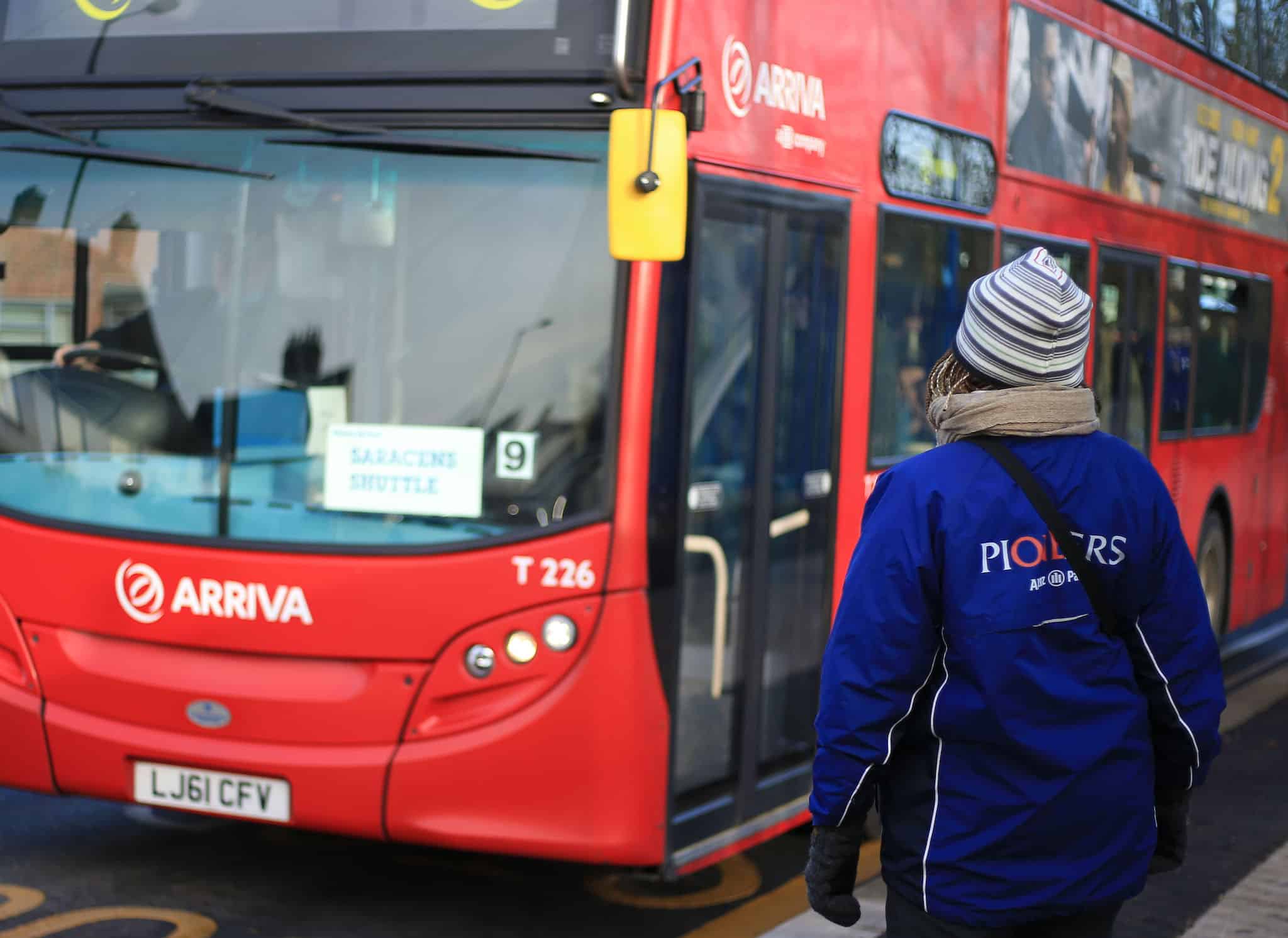 Please comply with all current Government requirements and guidance regarding COVID-19 when travelling to and leaving the stadium. You can help control coronavirus (COVID-19) and travel safely by walking and cycling, if you can. Where this is not possible, use public transport or drive.
Parking will be available to purchase alongside your ticket. Please indicate your method of travel as part of your ticket purchase.
Details of Saracens Shuttle buses services will be provided nearer the time.
Fez Club, Tulip Club and Private Box hospitality packages are available and maybe purchased as one of the available ticket options online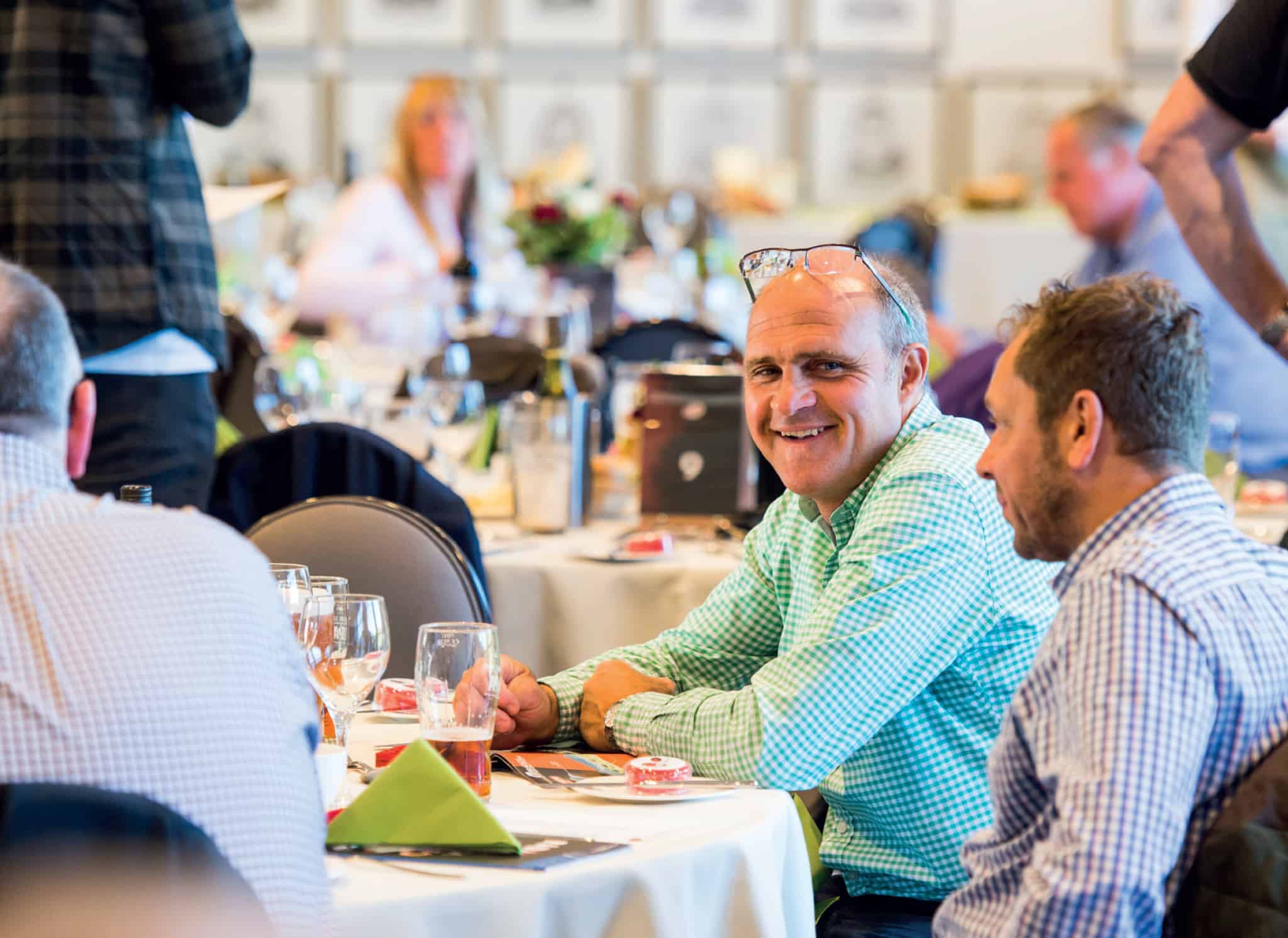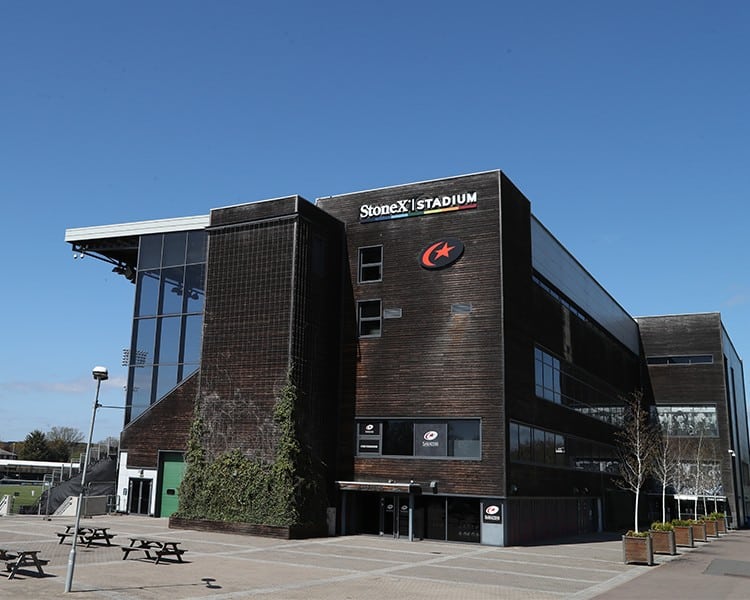 The club shop will be open before and throughout the game. We ask that you maintain social distance whilst in the shop, wear a face mask and make use of the hand sanitising stations available.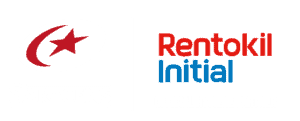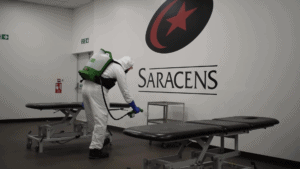 Saracens are delighted to be working with Rentokil Initial as our Official Hygiene Partner. Please be reassured that we have been working closely with their team to create a hygienically clean environment supported by Rentokil Initial products and services.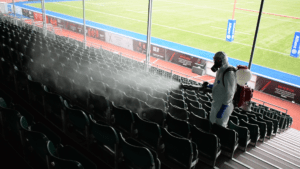 HANDS
Please use one of the many hand sanitising stations situated around the stadium provided by our Official Hygiene Partner – Rentokil.
FACE
Face masks should be worn when walking to and from your seats.
SPACE
Please maintain a social distance of at least 2m throughout the match day. Please follow the signage carefully, using the one-way flows where required, and listen to the Pioneers as they assist you.
Saracens Spectator Code of Conduct
The following Code of Conduct has been developed to create a safe and secure environment for all Saracens spectators attending StoneX Stadium. We require spectators to adhere to the venue-specific guidelines which have been risk assessed against spectators, the Club, and the SGSA Stage 5 Guidance. Outside the venue, spectators are asked to adhere to UK Government guidelines.
The extent to which individuals adhere to guidelines and standards both inside and outside of StoneX Stadium has a direct impact on the risk of COVID-19 transmission to themselves and the close contacts around them, and can directly or indirectly contribute to the event experience of other spectators and the overall viability of the match day.
The Code of Conduct is circulated in addition to existing Ground Regulations.
Code of Conduct 
All spectators who enter StoneX Stadium (including all surrounding land, car parks and other facilities which are under the ownership and/or control of the club) shall: 
1. Comply with all current Government requirements and guidance regarding COVID-19 when travelling to and leaving the stadium
2. Comply with any symptom, temperature and testing screening requirements as outlined by the club and detailed in the Stage 5 Guidance
3. Ensure that their contact details held by the club on their membership profile is up to date to assist with NHS track and trace requirements
4. Observe all social distancing protocols and wear any PPE (such as masks or other face coverings) in accordance with the requirements of the Zone in which you are situated
5. Keep to the left wherever possible when using stairs, corridors and concourse areas, thereby creating one-way streams. Lifts are prioritised for those with accessibility needs.
6. Endeavour to wait for your access route to be clear when moving through busy areas, and always follow signage or steward instructions
7. If feeling ill, contact the nearest steward, who will direct you to our medical team
8. Maintain the highest standards of personal hygiene including, but not limited to: regularly washing hands, using hand sanitiser stations provided, avoiding touching your face
9. Observe respiratory etiquette – covering your mouth if needing to cough or sneeze
10. Avoid all unnecessary contact; handshakes, hugs etc
11. Only attempt to access those areas of the stadium which you are permitted to enter
12. Follow all instructions given by stadium officials including, but not limited to, the COVID-19 Venue Operations Officer and Ground Safety Officer
13. Assess the risk associated with attending, both at the point of ticket purchase or acquisition, and on the day of the game, relative to their own personal circumstances, age, health status and susceptibility to infection
14. Leave the stadium immediately once the game has ended, being patient and continuing to observe social distancing guidelines.

The club may immediately remove any individual from the premises regardless of role or status who does not comply with this Code of Conduct.
Individuals should acknowledge that they may also be liable to further sanction for breaches of this Code.